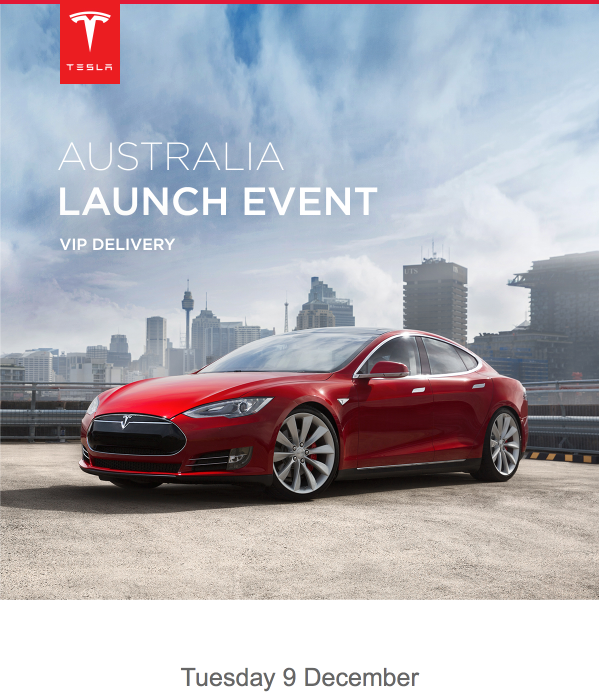 Launch details have been announced for Tesla Australia
After a much anticipated and long wait, the Tesla Australia launch event will finally take place on December 9th in Sydney. Tesla Model S reservation holders have all been notified via email of the event, myself included. Press have had possession of Model S demo cars for the past several weeks but are embargoed to report on it until the 12th.
Meanwhile a lot of interstate owners have booked flights to Sydney and hotel stays in anticipation of the evening event. Some of the early reservation holders, known as "Signatures", will be receiving their Model S the night of the launch event while the rest of us have been informed that deliveries take place throughout December.
Tesla Australia launch event to take place at The Star in Sydney.
According to a report by CNET, Elon wont be coming down for the launch, which is disappointing but understandable. I'm personally looking forward to meeting the rest of the Aussie team. The ones I've met thus far have all been extremely passionate people who enjoy talking all things Tesla. Having interacted with the Tesla delivery, internal sales and charging team, through both email and twitter, it certainly feels like they're all as excited as we are.
Mentioned in the article is construction of  Tesla's Richmond store here in Victoria, although I didn't see anything notable (from the outside) having cruised past it last weekend. The site for the store is easily accessible from most directions and in an area known for high end automotive brands.
Following the success of our last live-tweet of the Tesla D event, we'll be doing it again this time in Sydney! Follow us on Twitter @Teslarati to witness a real-time account, with pictures, of the first customer-owned Teslas in Australia being handed over.
Stay tuned for more details as we countdown to the Dec 9th Tesla Australia launch event!