Following the introduction of the Tesla Magic Dock, the automaker has rolled out the technology starting in New York and California, potentially with more states on the way.
Upon opening the Tesla app, the newest section, "Charge your Non-Tesla," is listed prominently at the top of the screen. Opening it, Tesla shows each location where EV owners can charge their non-Tesla vehicles, thanks to the introduction of the Magic Dock, which converts the Supercharger to the CCS charging standard. Now, as the number of supported chargers has grown, the trend of introduction has become apparent.
Tesla seems to be introducing the first Magic Docks at locations throughout New York and California, with New York currently holding the most supported chargers. Surprisingly, these chargers are not located in dense urban areas but spread sporadically throughout the state. Most recently, a new Magic Dock location was spotted on Long Island. Still, others are currently found along the New York State throughway, north of New York City, and southern New York along the border with Pennsylvania.
Looking at the rest of the map, you will quickly notice countless grey plug locations, but strangely, these do not represent Tesla-only Superchargers or even Destination Chargers. Instead, these are Tesla Wall Connector locations, often placed at businesses, hotels, and apartment buildings. This also includes "private" locations, identified with lock icons, where you may need special access in order to charge at the site.
Unlike the red locations, none of the locations Teslarati has identified are equipped with CCS chargers, though some contain CCS chargers from other brands not listed on the app.
With the focus on New York and California, both locations with Gigafactories, the next Magic Dock introduction location could be Texas. However, at the moment, no Magic Docks are currently listed within the Lone Star State.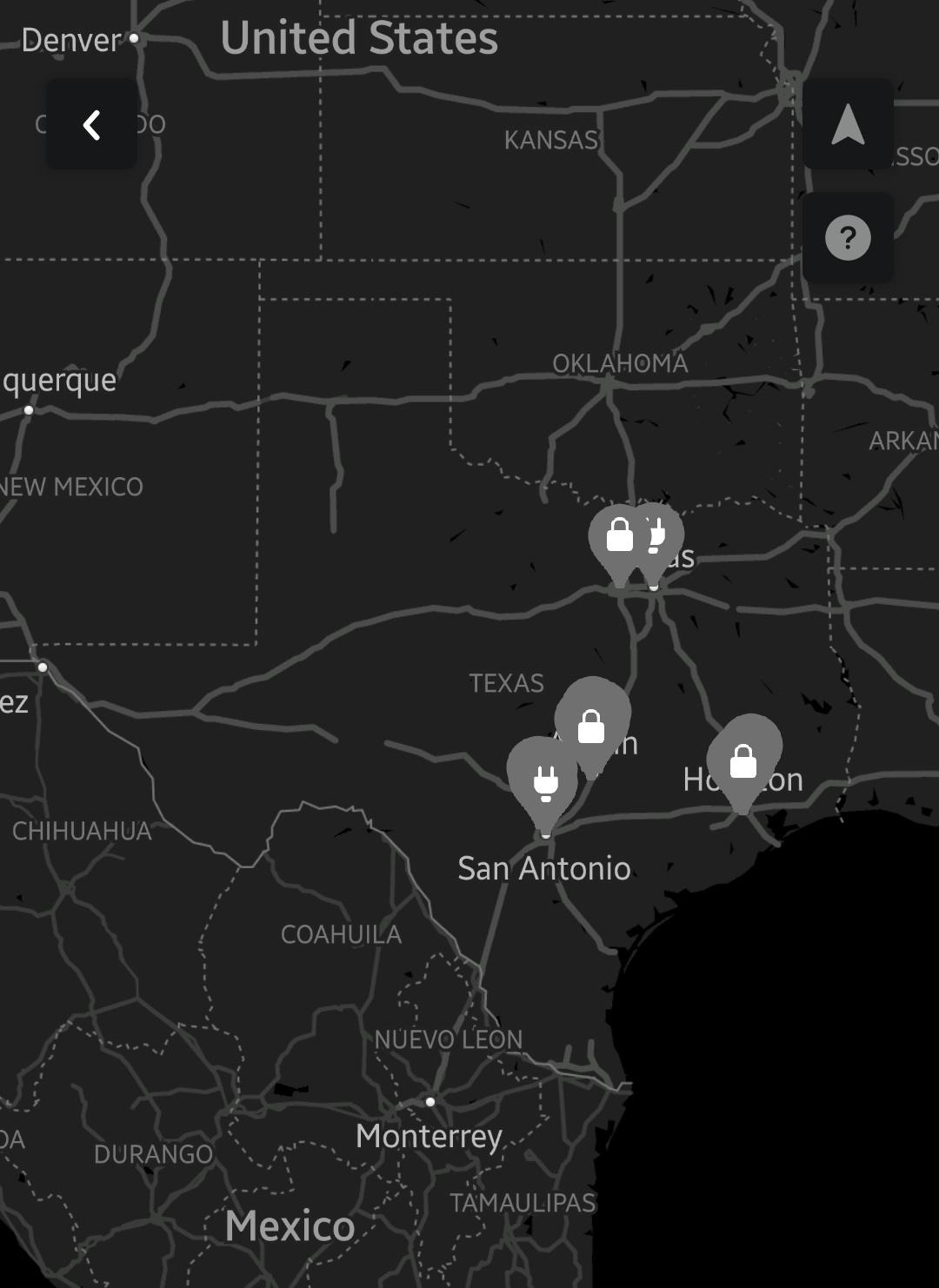 With the growing number of CCS-equipped electric vehicles in the United States, Tesla is smart to open its charging network to best aid the transition to EVs generally. And with the notoriety of Tesla Superchargers, there is no doubt Tesla has made a wise business move as well, essentially doubling its number of potential customers overnight.
What do you think of the article? Do you have any comments, questions, or concerns? Shoot me an email at william@teslarati.com. You can also reach me on Twitter @WilliamWritin. If you have news tips, email us at tips@teslarati.com!