Winter driving in the Tesla Model S is superb, but for regions that suffer from frequent snow and the elements of winter weather, most owners recommend getting a dedicated set of winter tires and wheels.
Tire and Wheel Research
I started my research in the forums since they present a wealth of information – some useless, some great. If you have the time and patience to cut through the chatter, you may end up with some really valuable information. I wasn't the only new owner starting to think about the winter. Here's some good threads that brought me up to speed.
My first question was "Why not buy the Tesla Model S winter tires and wheels package that Tesla Motors offers?". Well, that package costs a whopping $4,000, that's why. That, and the fact that the tires that they include, (Pirelli 240 Sottozero) are not rated as being the top 5 winter tires. The Pirelli's  seem to be better suited for cold climates that have a relatively small amount of snow, ice and slush. You can get better tires and save about $1,000 when shopping elsewhere.
My next question was whether I would swap my existing tires with winter tires or purchase a dedicated wheel + tire combination just for the winter. While it's possible to re-use your factory wheels and exchange the factory tires for winter tires most people don't recommend this since it can lead to excessive wear and tear on the wheels, adds to labor costs and can lead to wheel scuffs if not installed properly.
After some thought, I came up with the following shopping list:
Winter tires
Winter wheels
Tire pressure monitoring system (TPMS) sensors
Center caps
"Tire guy" to mount/balance/assemble all the above.
Tesla Model S Winter Tires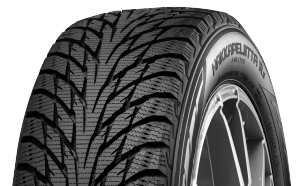 My research and forum trolling led me to the following top rated winter tires for my Model S:
Michelin X-Ice Xi3
Nokian Hakkapeliitta R2
Both tires had similar ratings despite never having heard of Nokian the brand before. I looked online at TireRack but was told that the Michelins were really hard to get this season so I opted for the Nokians and purchased it directly from the Nokian website.
Total price paid including mounting and balancing from my local tire guy was $278 per tire. This wasn't the cheapest price and I'm sure others can find a better bargain online elsewhere but I had experience and trusted my local tire guy; plus I wasn't going to shop around more.
Wheels
Tesla's winter wheel package offers the standard 19″ wheels and the (ugly) aero wheels as part of the package. They don't list any 19″ wheels on their site but I imagine you could order either the standard 19″ wheels or the cyclone 19″ wheels from Tesla parts if needed, and likely at a price well over $2,500.
After some research I decided to go with aftermarket TST wheels. The TST wheels have a turbine-look to it and priced reasonably at $1,600 for a set of four. After consulting with the wife I decided to go with the grey TSTs which I thought go nicely with my "dolphin" grey Model S.
Tire Pressure Monitoring Sensors (TPMS)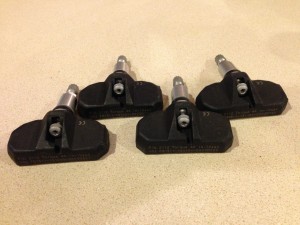 If you're getting a second set of wheels you need a second set of TPMS sensors. These go inside the wheel and provide the valve stem etc. The important point here is to make sure you get TPMS that are compatible with the Model S. You can buy them from Tesla for about $500 a set or you can buy them online at TireRack. I got a set of four from TireRack for $388. Make sure you get TPMS that are compatible with the Model S
Tesla Center Caps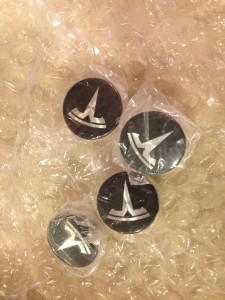 By this point you've got most of what you need, but what's missing is a Tesla logo. If you bought wheels that match the color of your summer wheels you can move the center caps from from your summer wheels to your winter wheels. Or, you can contact your local Tesla Service Center and purchase a set of center caps in the color of your choice for around $68.
Finished Product
The total cost with tax and shipping worked out to be $3,398. I really like the looks of the finished product and happy with the purchase.
The tire is a top rated winter tire and I'm looking forward to putting them to the test here in New England. Generally you want to run your winter tires when the temperature is consistently low and in my area the rule of thumb is to have the winters on November to April. I'll provide an update on how my Model S does in the snow this winter, but meanwhile I'm enjoying the fantastic fall foliage cruising the back roads in my Model S.