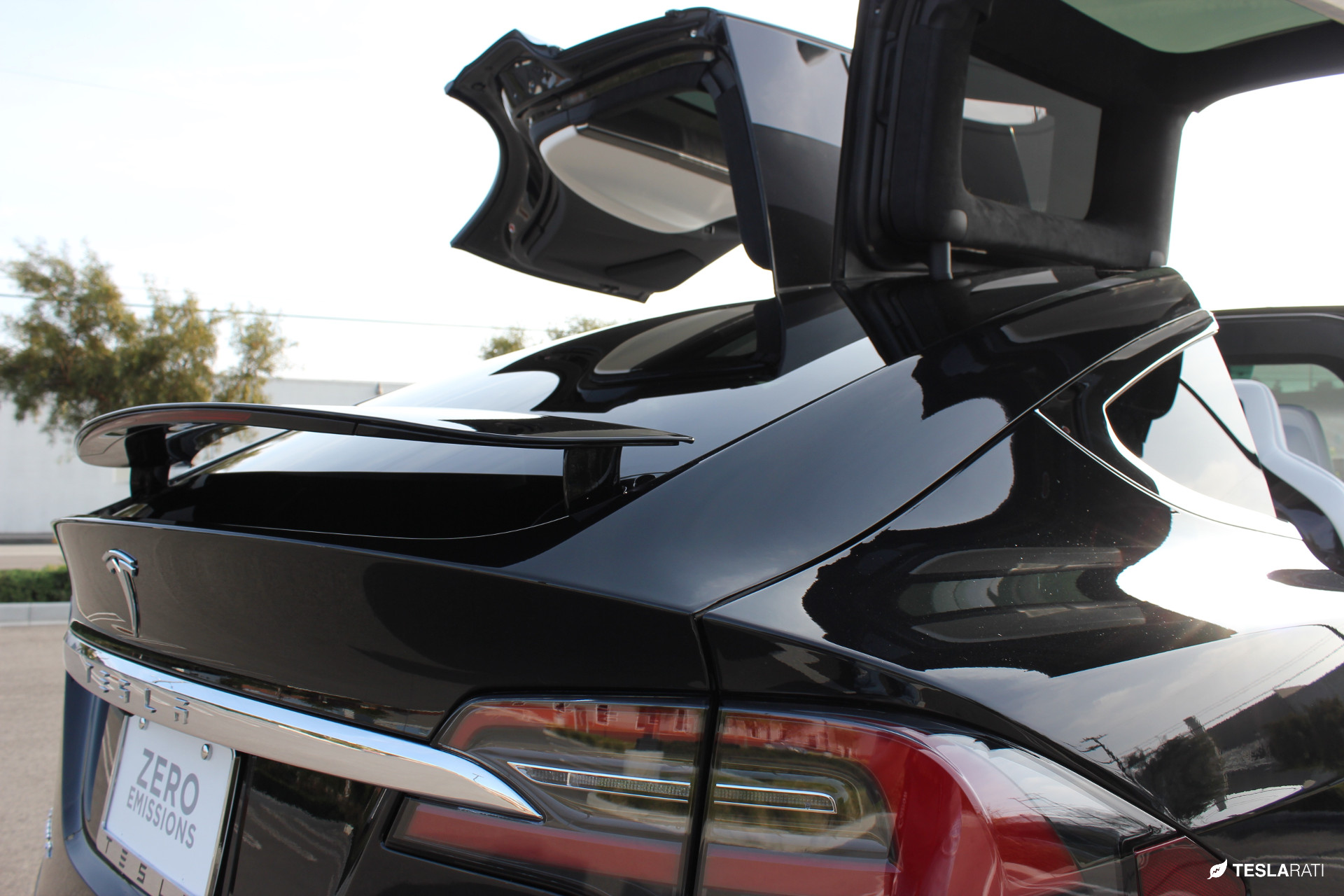 As expected, Tesla Motors opened its online Model X configurator to the general public today. What wasn't expected, however, was the announcement that the battery for the base version of the Model X received an upgrade from 70 kWh to a 75 kWh pack capable of 237 miles of range on a single charge. Along with the 8% improvement in battery range comes a base price increase of $3,000.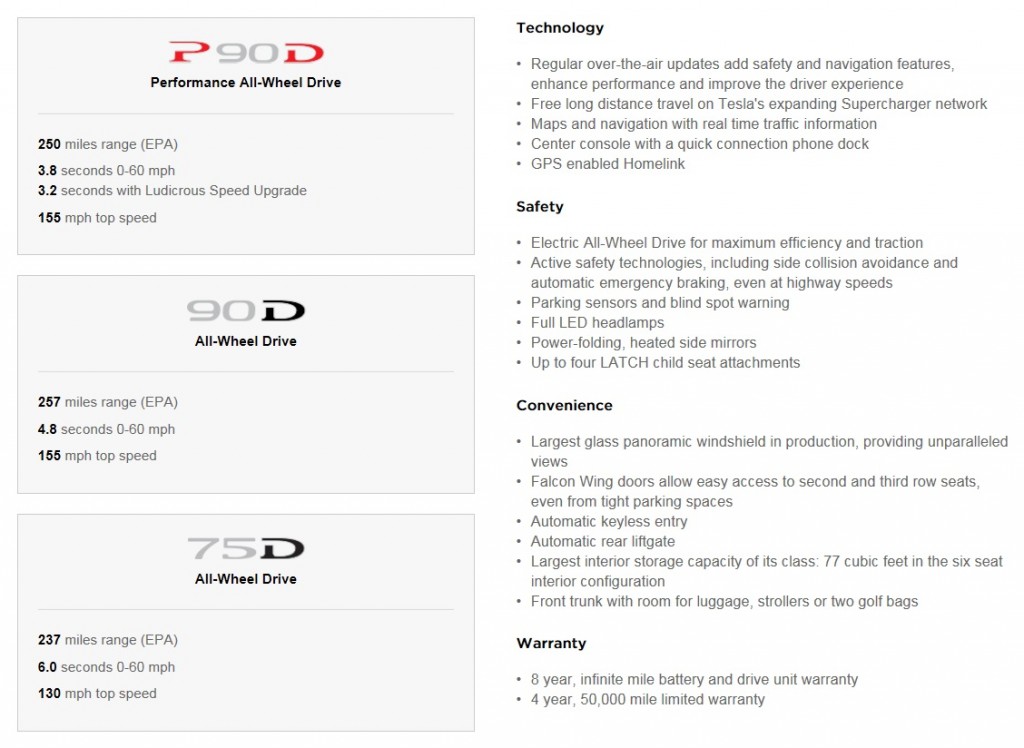 Oddly enough, the top speed of the Model X 75D is now listed as 130 mph, a decrease from the previously outlined 140 mph top speed with the 70 kWh battery pack. Then again, no Model X 70Ds were ever produced making the prior number an unconfirmed and theoretical figure.
In addition to the news about the larger battery, Tesla now lists 5 passenger seating as standard. The 6 seat configuration is a $3,000 option while full 7 passenger seating costs $4,000 extra.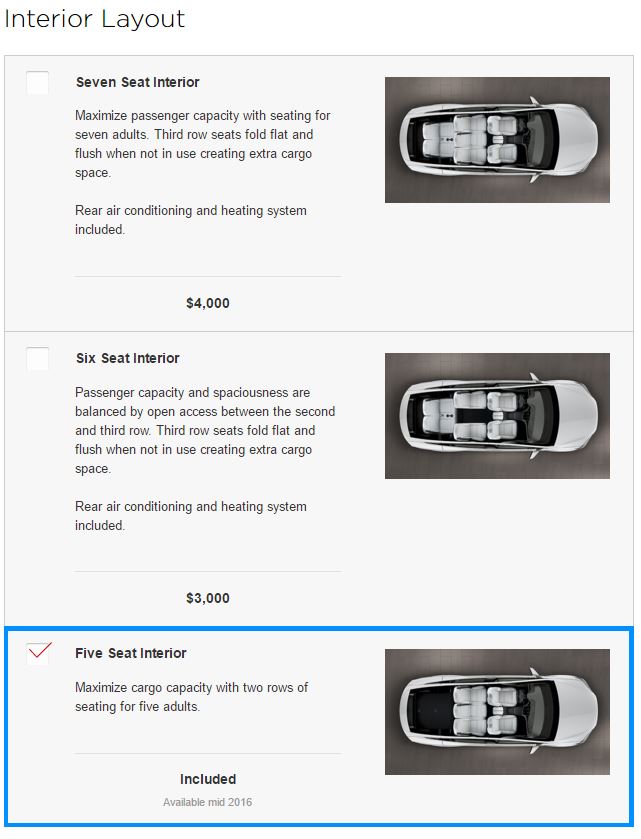 The 75 kWh battery has caught some people by surprise. Between the Model X and the Model S, Tesla now offers 3 different batteries — 70, 75, and 90 kWh. There has been speculation for some time now that a 100 kWh battery is coming, perhaps as early as this week. How long does Tesla plan on offering two batteries that are only 5 kWh apart in capacity?
Will the 75 kWh unit transfer over to the newly updated Model S once supplies of the smaller battery are exhausted? That's what happened to the 85 kWh battery when the 90 kWh unit was announced. First the smaller battery disappeared from the Canadian market. That was quickly followed by its removal from the US and global configurators as well.
There is one other piece of Tesla news today. The company has amended the official range numbers for both the Model S 90D and P90D. Previously the S 90D was listed as having 270 miles of range. That number is now stated as 294 miles. For the S P90D, range was listed as 253 miles. Tesla now says its range is 270 miles.
Apparently Tesla has re-certified both cars with the EPA now that the 85 kWh battery is no longer available. The EPA website does not reflect the changes as of this moment. Perhaps an update to its website is in the works.