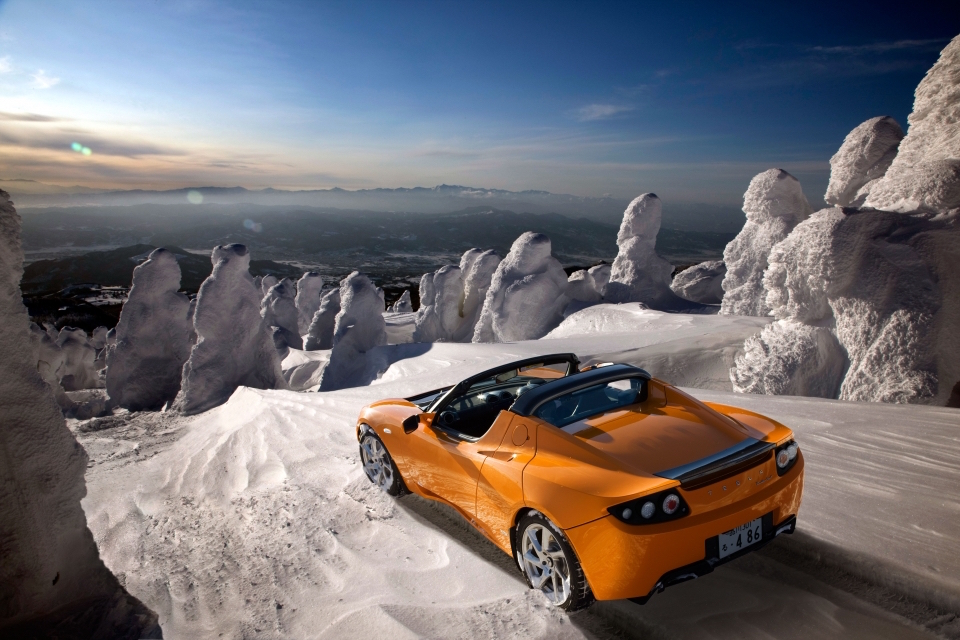 Yesterday was a busy day at Tesla Motors. Amidst the swirl of news about the Model X Signature Series, the company released details of the much anticipated battery upgrade for the Tesla Roadster. It says the Roadster 3.0 Battery Upgrade is now ready and is priced at $29,000, including all labor associated with the upgrade.
The new battery "stores roughly 40% more energy than the original battery. There is a slight increase in the battery weight but the total range increases over 35% from the original Roadster," according to the company. Tesla has started taking reservations, which require a $5,000 deposit. Customers will be contacted when their new battery is built and ready for installation.
The roadster battery upgrade is part of a package of updates the company announced last December. In addition to the more powerful battery, customers can opt for a number of aero enhancements and tweaks to the running gear, such as low-rolling resistance tires and brakes. The battery upgrade will boost range to around 330 miles. The full package is supposed to increase it further still — all the way to 400 miles or more.
There have been some howls of protest already from Roadster owners, who say they expected the battery upgrade to cost no more than $10,000. But Tesla says, "It is not our intention to make a profit on the battery pack. The reason the cost per kWh is higher than a Model S battery is due to the almost entirely hand-built, low-volume (only 2 or 3 per week) nature of Roadster battery packs." The old battery will be recycled, with some parts being reused.
Some Roadster owners want to know if the new battery will allow them access to the Supercharger network. They also lament that there is no Ludicrous Mode included in the upgrade, as they would value a boost in performance more than additional range.
They may be forced to wait for the second generation Roadster to get faster acceleration, though. Elon Musk has promised the new car will go all the way to Maximum Plaid.  If you are a fan of the Mel Brooks movie Space Balls — which Elon definitely is — that's one step beyond Ludicrous Mode.