Tesla sales in Q3 show the brand continues its sales dominance in the United States, controlling more than seven times the market share of its nearest competitor.
Kelly Blue Book (KBB) has released its sales statistics for Q3 of this year, and they have found that Tesla continues to dominate the U.S. market, despite the growing electric vehicle market. According to their numbers, Tesla sales were over seven times their nearest competitor, Ford, while even single-model Tesla sales remain higher than numerous brands in the U.S. overall.
In Q3, Americans continued to display interest in electric vehicles, buying just over 200,000 units total (205,682), roughly 63% of which were Tesla vehicles, 131,024 units. Tesla's closest competitor, Ford, totaled 18,257 electric vehicles sold in Q3, according to KBB. And while this shows the Blue Oval has made significant strides in recent years, they still have a long way to go.
Of their sales, Tesla's Model Y was the biggest seller, with 60,271 units in Q3, up 20% compared to Q3 2021. The Tesla Model 3 followed closely behind, selling 55,030 units, growing by 67% year-over-year. However, Tesla's fastest growing sales came from their Model S, selling 9,171 units, an increase of 150% YOY.
Perhaps most shockingly, the Tesla Model X, the brand's least popular model, only selling 6,552 units, still outsold Rivian, Polestar, Audi, Volvo, Nissan, and Mercedes Benz, to name a few.
Tesla is a juggernaut in the EV market, especially in the United States, but what has allowed them to garner such sales success? While obviously, being first in the EV market with a serious offering gives Tesla a head start, there are a couple of notable trends found within surveys conducted on the subject.
A survey published last year from Escalent found that Tesla buyers chose the vehicle for five main reasons; range capabilities, performance and acceleration, styling, build quality, and the fact that Teslas are "new and different." Anecdotally, looking at buyers' comments online, you also find that Tesla's vast charging network and its now highly coveted brand image are other likely factors influencing customers.
It should be noted that Tesla's market share is only expected to decrease in the U.S. as more and more models enter the electric car market. The introduction of the Ford F150 Lightning and Ford Mustang Mach-E certainly had that effect, and Chevy's upcoming offerings (Chevy Equinox EV, Chevy Blazer EV, and Chevy Silverado EV) will likely also pull in new customers who are more comfortable with established brands from General Motors.
As Tesla's earning call is expected later today, many investors are expected to be focused on Tesla's future; growing sales, expanding production, expanding offerings, and more. Announcements from the call will likely give a new outlook for Tesla and show the company's plans now that it has established itself in many world markets.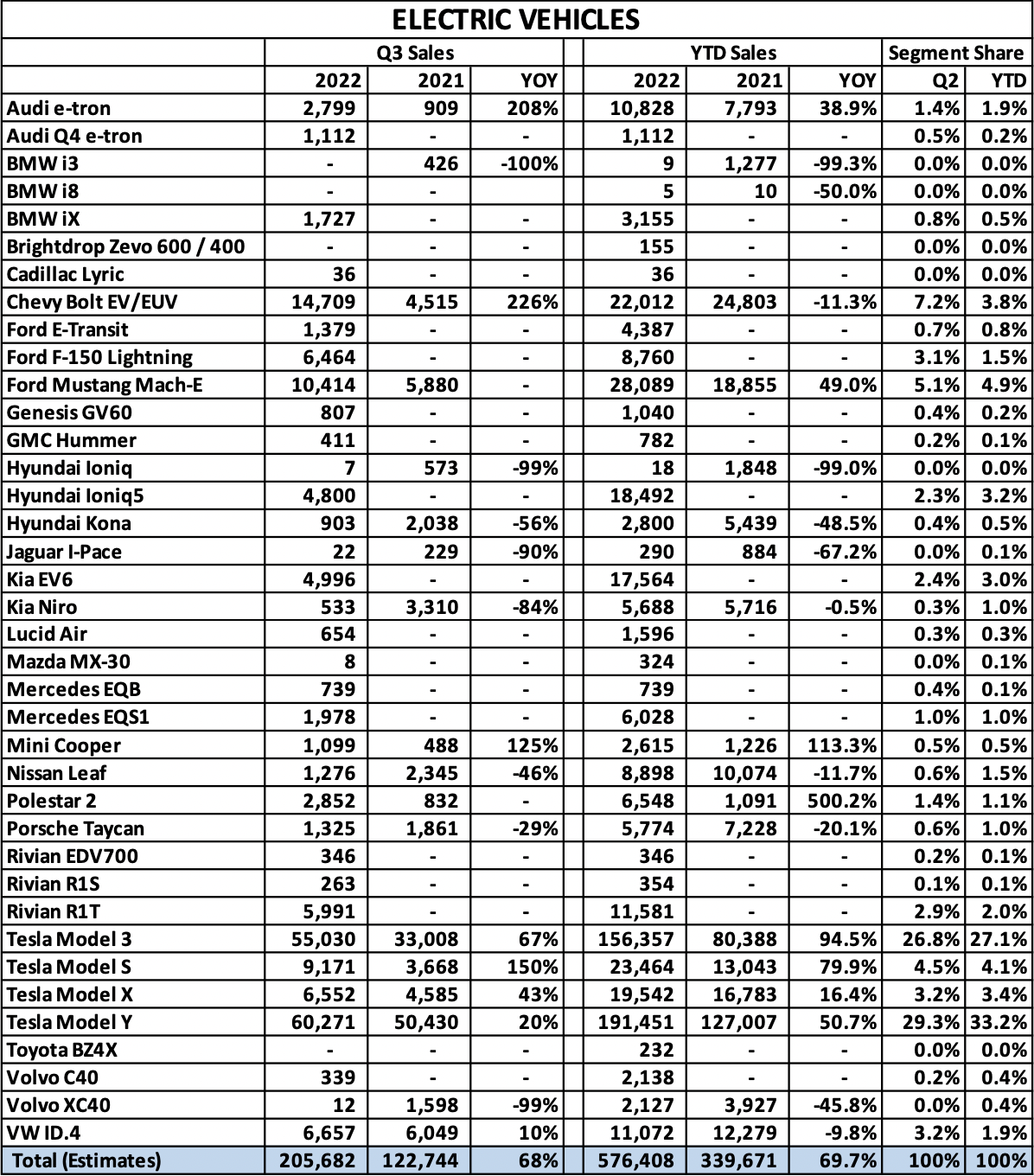 What do you think of the article? Do you have any comments, questions, or concerns? Shoot me an email at william@teslarati.com. You can also reach me on Twitter @WilliamWritin. If you have news tips, email us at tips@teslarati.com!