Tesla kicked off its Version 8.0 over-the-air update at approximately 4am Pacific Time on Thursday morning to select Model S and Model X vehicles. A first look at the new software shows that Tesla has done a significant makeover of the user interface, providing a new modern look to the center touchscreen.
Tesla confirmed the release of V8.0 through an email blast to subscribers of its newsletter. Among the updates is a revamped Media Player, improvements to its Maps and, of course, the much talked about upgraded Autopilot system.
Following CEO Elon Musk's tweet that teased of a new feature designed to protect children and pets from dangerous overheating deaths while trapped in a car, Tesla has confirmed a new Cabin Overheat Protection feature aimed at safety by keeping safe temperatures within the car, even while its off.
Software Version 8.0 will continue to roll out to Model S and Model X owners over the next weeks, but in the meantime, take a first look at the release notes, courtesy of TMC member edou. (reprinted with permission)
Tesla Version 8.0 Release Notes
Tesla describes its newest features through a new Software section on its company website which we've highlighted below.
Intuitive Media Player
Media Player has been redesigned and personalized to put your favorite content front and center. Search is simpler and more powerful, accessing streaming radio, live stations, and podcasts to help you quickly find what you're looking for.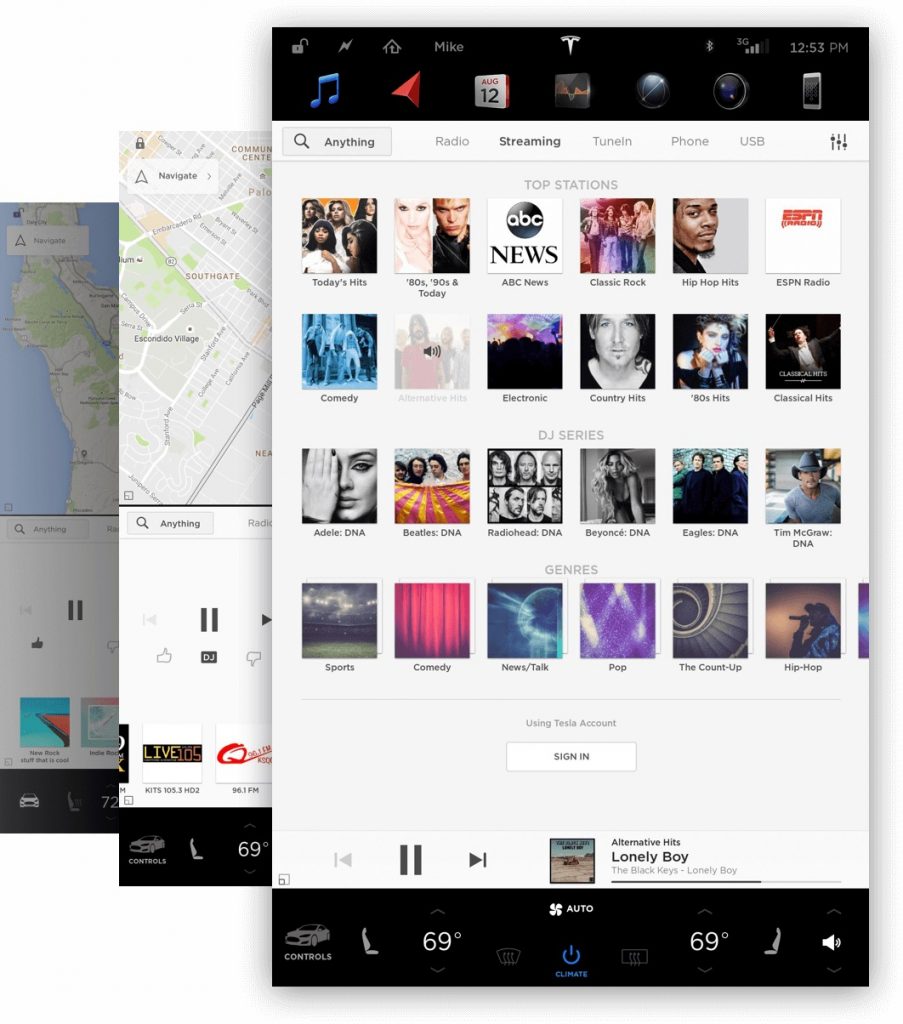 Voice Commands
Voice controls are clearer and easier to use. Initiation is quick and feedback lets you focus on the road without compromising convenience or control.
Voice commands initiate with a single press
Feedback in the form of a transcript appears on the instrument panel to confirm your command
Visual tips remind you what commands are available
Cabin Overheat Protection
In an industry-first safety measure, we are introducing Cabin Overheat Protection, focused on child (and pet) safety. This feature keeps the car at a safe temperature for hours, even when the car is off, and is made possible by our uniquely large battery packs.
Expansive Maps
Maps, Navigation and Trip Planner have been updated to span the entire touchscreen, displaying the most important details of your trip. The control bar fades automatically for an uncluttered navigation experience.
Search for destinations with a single tap or voice command
Zoom adjusts based on location to display what you need to see most
Navigate to home or work with a single swipe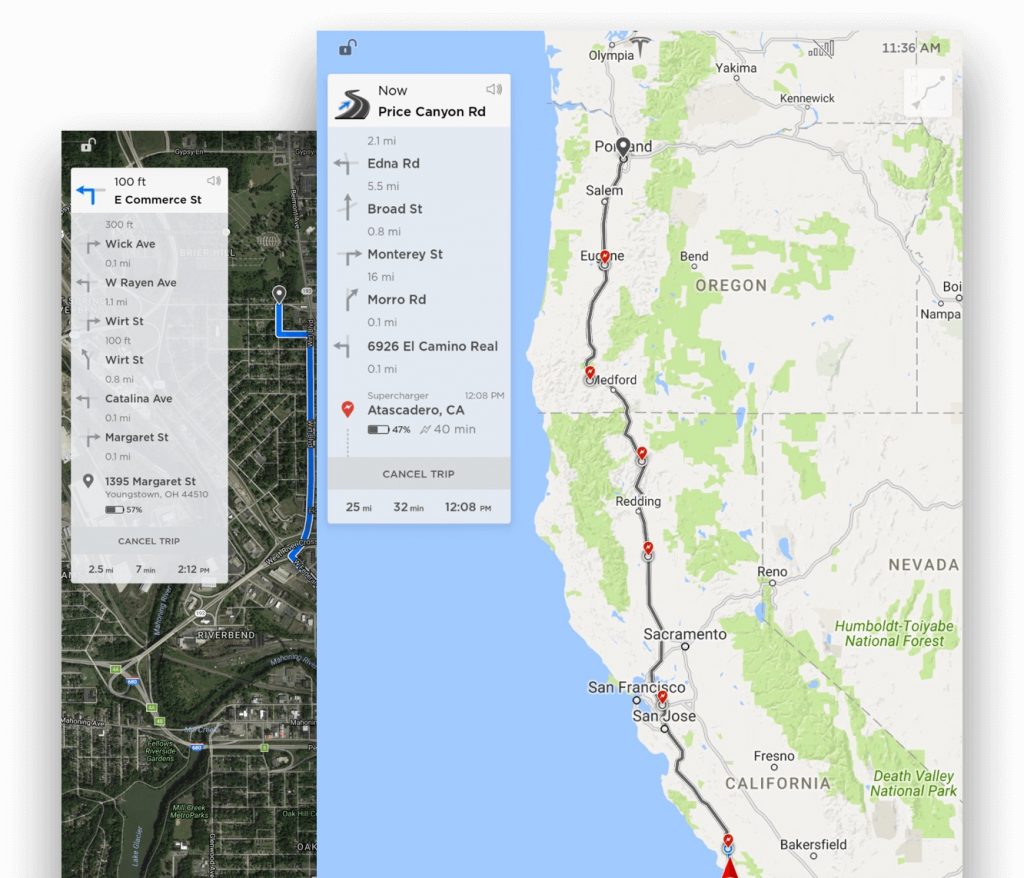 Autopilot Enhancements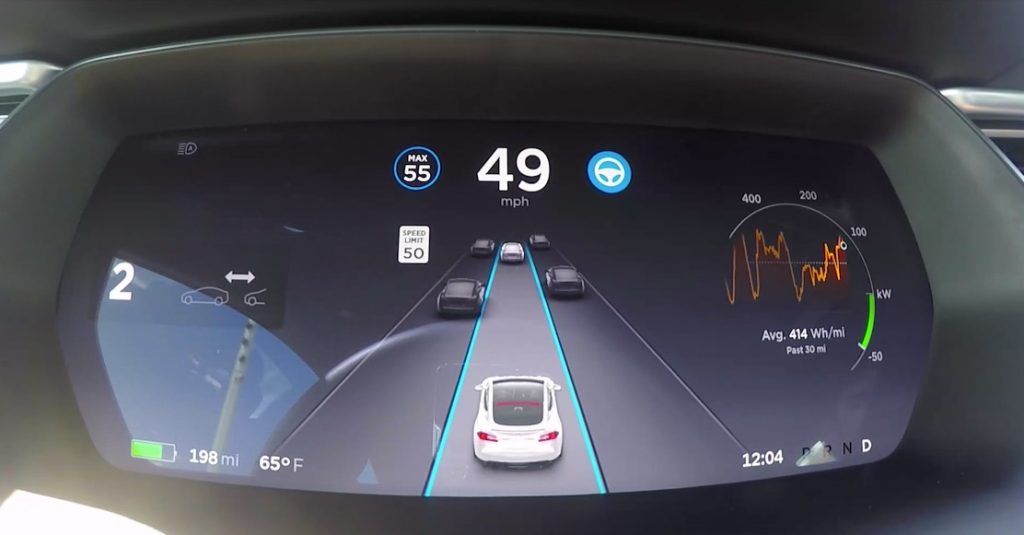 Advancements in signal processing use the Tesla's onboard radar to persistently capture snapshots of its surroundings, creating a 3D picture of the world. Learn more about seeing the world in radar.
Enhanced safety requirement which disables Autosteer during trip when safety warnings are ignored
Autopilot has been tuned to be more responsive and smoother in stop-and-go traffic
Vehicles on the instrument panel show direction
Redesigned Autopilot indicators