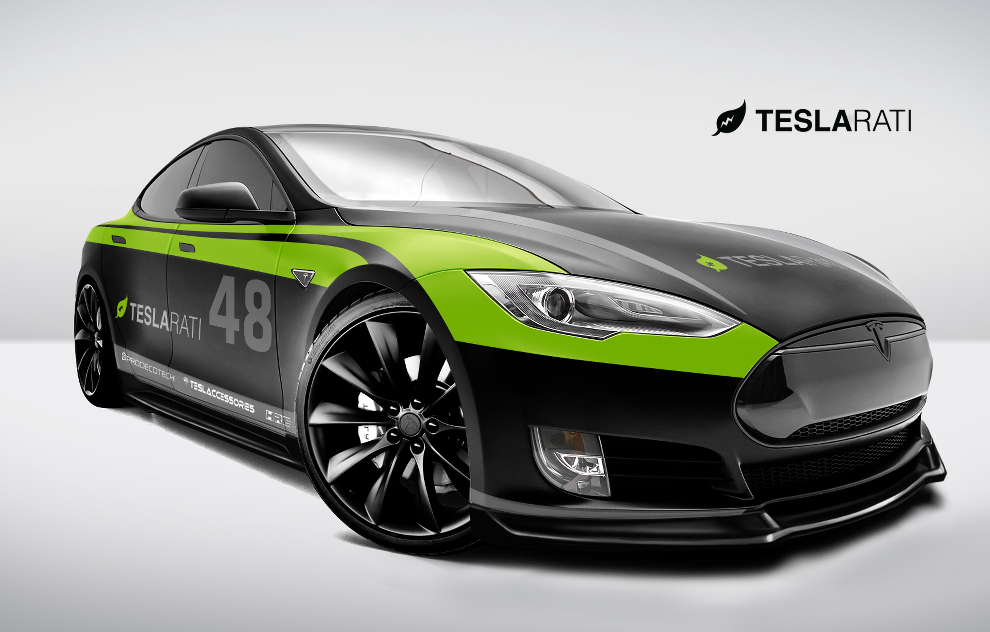 Teslarati to compete at Speed Ventures' REFUEL 2014 on famed Laguna Seca Raceway.
Our very own 48 Tesla will be making its way up the California coast to participate in a busy weekend of racing at Speed Venture's track day, REFUEL 2014, and the Sport Electric TT (time trial) challenge.
>>>> TESLARATI returns to REFUEL 2015: Awaits new competition from 691hp Tesla P85Ds

We'll also be visiting the Tesla Motors Club organized TMC Connect user conference, taking place concurrently that weekend, so be sure to chat with us on Twitter and let us know you're there! We'd love to be able to meet you.
For those that want to participate with us on the track or just want to spectate, come join us Saturday as we spend most of the day getting acquainted with the conditions at Laguna Seca and prepare for Sunday's official REFUEL event. As of now, seventy-five cars have signed up at REFUEL 2014, thirty four of which are Tesla Model S'.
We've been heavily involved with Tesla Racing much of this year, having raced across California and the neighboring states. We've even had the opportunity to perform on-track test & tune sessions with the Saleen crew, but through it all, we're still a bit anxious to see how our S85 Model S will fare against the P85, P85+, Tesla Roadsters, and other EVs in the mix. Among the EV line up will be the Chevy Spark, Chevy Volt, Fiat, Honda Fit, Ford Focus, Factory Five, Nissan Leaf, Toyota Rav4, and Scion XB.
Schedule
We tentatively plan on these run times:
Saturday, July 19, 2014 – Expected run times are: 8:30 am, 11:00 am, 2:00 pm , 4:00 pm (PST).
Sunday, July 20, 2014 – Starting at 8:30 am, with approximately seven race sessions throughout the day. The official schedule and track times are typically published a day before hand or even the day of.
We'll be at both the TMC Connect event and Laguna Seca Raceway so please stop by and say hi if you see us. There will be a parade lap during lunch so let us know if you'd like to ride shotgun with us through the track (albeit at slower speeds). First come, first serve (the day of).
Hope to see you there!
– Team TESLARATI
---
The ADDRESS for Mazda Raceway Laguna Seca is 1021 Monterey-Salinas Highway (HWY 68), Monterey, CA 93908.
To reach the TRACK, enter the Laguna Seca Recreation Area off HWY 68 (there's a large Mazda Raceway sign there).  Drive up the "A" Road to a roundabout.  Take a right on Perimeter Road (heading east).  This will wind around the outside of the course and cross a bridge over the straight between Turn 5 and Turn 6.  Follow this road down to the gate that leads into the Paddock.