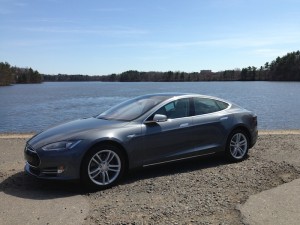 2014 has been a year of amazing experiences one of which is my journey with owning a Tesla Model S.
I entered 2014 researching and thinking about purchasing a hybrid car to replace my aging high mileage Acura MDX but ended up buying a Tesla Model S. I couldn't convince myself that having two separate power systems in a hybrid actually made sense plus the improvements in MPG was marginal at best. My quest to purchasing a new car turned out to be something much larger than I expected.
After benchmarking cost of ownership of a Tesla versus a new MDX, I was convinced that I could afford the Model S. That was the beginning of a wonderful journey to come.
Tesla Model S Ownership
Like many potential buyers, I was nervous about buying a crazy-expensive car from a high-tech startup that was a new player in the automotive world. While researching everything I could I encountered the Tesla Motors and the Tesla Motors Club forums and found an active and vibrant community of early adopters and potential owners. The Tesla community eased many of my fears and answered a lot of questions which ultimately helped me cope through the painful waiting phase until the day I took delivery of my Model S.
As I went through the process I realized that researching, buying, taking delivery and owning the Model S was going to be quite a different experience and adventure so I decided to document my journey by writing about it.
Tesla Lifestyle Community
I created a starter WordPress site and wrote my first "Hello World" post in March before test driving the Model S. Fast forward nine months and here I am with well over a 100 posts. I started actively engaging on Twitter via @teslaliving and made many friends along the way. I started this adventure as a small fish learning to swim in this great big sea, but 1,500 tweets and more than 1,000 followers later, I'm getting the hang of things and starting to find my niche as a voice within the Tesla community. This I find amazing.
As I continued to learn more about owning the Model S I wrote candidly about both the good and the bad. And despite being a a huge fan of Tesla and the Model S, I believe that constructive feedback helps people improve and get better with time (ie. shuffle anyone?).
By the end of the year I was writing independent product reviews (my leather jacket was seen in a coat hook ad!), writing joint posts and collaborating with other well known voices within the Tesla community such as Nick Howe and the TeslaOwnerBlog.
Engaging with the Tesla community has been an amazing experience. As time went on I realized that there was an even larger community out there, that of Electric Vehicle (EV) owners that are coming together to help educate and change the auto industry as a whole, and it's been exciting to be a part of that larger community.
Giving Back

I felt a need to help the growing Tesla community beyond my writing.
There wasn't a good way to keep track of all of the new developments of Tesla Motors so I decided to develop a Tesla monitoring system which emails and tweets as new Superchargers, Tesla Stores, Service Centers, and Model S versions are released. I'm actively working with a number of groups to help integrate these notices into their own initiatives and am excited to be a part of that.
I look forward to the day when Tesla opens up its APIs to third party developers so applications like VisibleTesla and dash apps such as Tesla Apps can take things to the next level.
The Future is Bright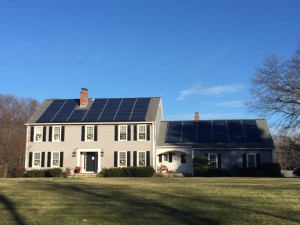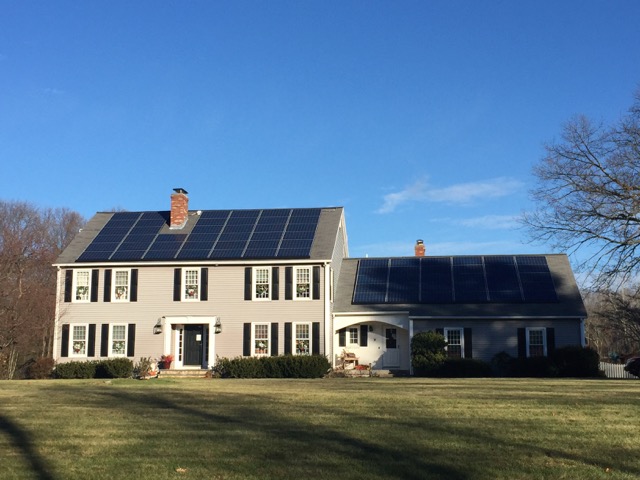 Having just finished my solar installation project, the future is looking bright. Between my new Solar City installation and the new local Auburn, MA Supercharger location my electric bills should drop significantly.
I'm looking forward to measuring and reporting on my experiences with the Model S as I continue down the road of ownership and graduate from being a new owner to an experienced Model S owner especially having notched several Tesla road trips, services, and other experiences under my belt.
Tesla has made mind-blowing improvements to the Model S in 2014 with the announcement of autopilot, all wheel drive rounding and 691hp to an already amazing vehicle. Tesla's rapid growth of the Supercharger network (over 330 Superchargers worldwide at the time of writing) has been impressive to watch and as a Model S owner and investor I truly believe the company has unlimited growth opportunity ahead.
2014 was an exciting year and certainly the year of the Model S but I'm equally excited about the upcoming year of the Model X.
I wish you all a Happy New Year and thank you for following along in my adventures.