One Tesla fan takes it upon himself to build his very own 3D printed Tesla Supercharger for his smartphone.
Tesla has become an inspirational brand not only because of its technological advancements in transportation and energy storage, but because of its ability to disrupt an industry that has otherwise remained stagnant for nearly a century. It is this new kind of thinking that has allowed the company to capture the hearts of owners and enthusiasts worldwide.
Martin Hansen of Germany would be one of them. After taking a ride in a friend's Model S to a Supercharger station, Martin quickly became infatuated with the concept and iconic design of Tesla's quick charger. Martin tells us,
"It was stunning to see how Tesla solved the long charging time problem of electric vehicles. I spent almost all of my free-time researching Tesla Motors and the Model S – this is the future! Visiting the supercharger station again, the idea came into my mind: the Supercharger network is the key to success for Tesla – so every Tesla owner would love to have their own Supercharger at home. So I developed the smartphone desk Supercharger."
After making several trips to the Tesla Supercharger station, and returning each time with detailed photos, Martin created a 3D model of the Supercharger using CAD. He then 3D printed his results to create his own personal desktop Supercharger, rightfully named MySupercharger. The personal desktop MySupercharger utilizes a fully functioning USB lightning cable to represent Tesla's Supercharger cable which can serve as an iPhone or iPad charger.
MySupercharger at the Teslarati office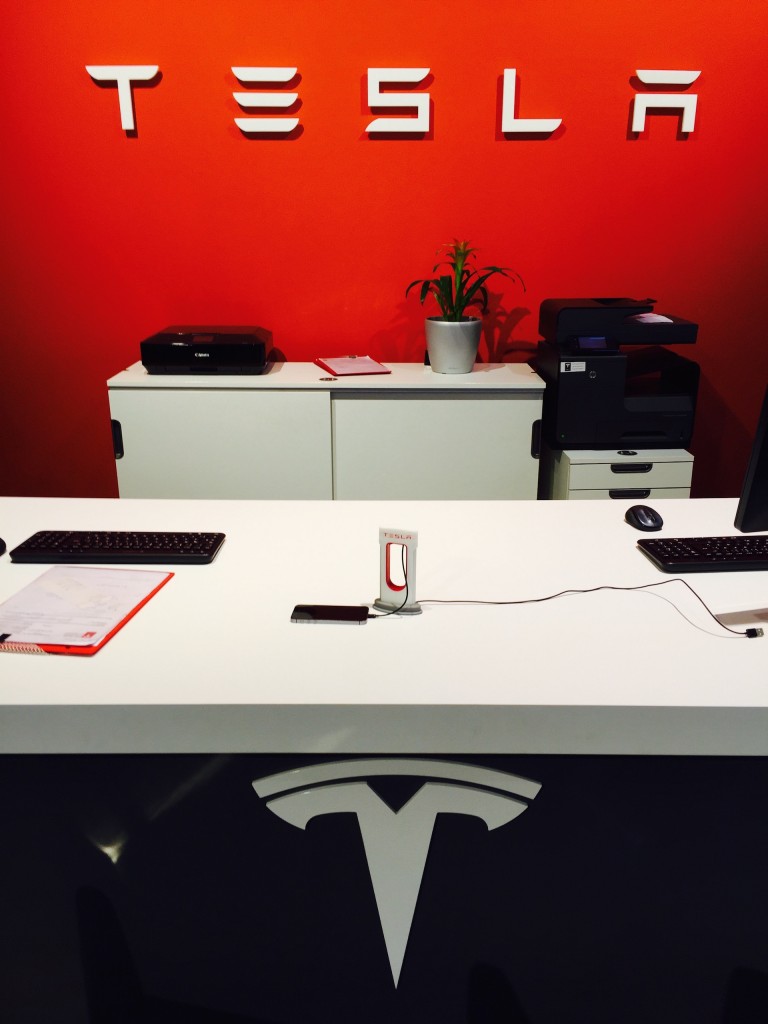 When I ask Martin what Tesla thinks of the project, he tells me "I spoke to a lot of Tesla employees about it and all of them loved it. There are a few Tesla Service Center out there, where you can find a MySupercharger", and sure enough he was right. The following photo shows his 3D printed Supercharger at a Tesla Service Center.
"Every Tesla owner would love to have their own Supercharger at home"
Martin wants everyone to have their own Supercharger at home and as a first step in helping people achieve this, he has kindly open sourced the STL files needed to 3D print your own Supercharger. "We are living in a age where you just need a file and a 3D printer to create amazing things. So if you would like to print your own desk supercharger – I am happy to share the files open-source.".
Download the MySupercharger .stl files for the six components needed:
Having a MySupercharger here at the office, we can see first-hand the level of detail Martin was able to capture. If you're interested in learning more about the MySupercharger project or need help in building your own, feel free to contact Martin directly.
Below is a great video showcasing the amount of work that goes into the creation of a MySupercharger.