Now's your chance to be permanently etched into a little piece of history by funding a brick to be used for building the Nikola Tesla Museum. A crowdfunding campaign launched by famed cartoonist, Matthew Inman of The Oatmeal, puts a clever twist on raising money for the construction of the museum. Supporters of the late inventor are encouraged to purchase personalized bricks (or Tees) that would aid in the construction of the museum itself.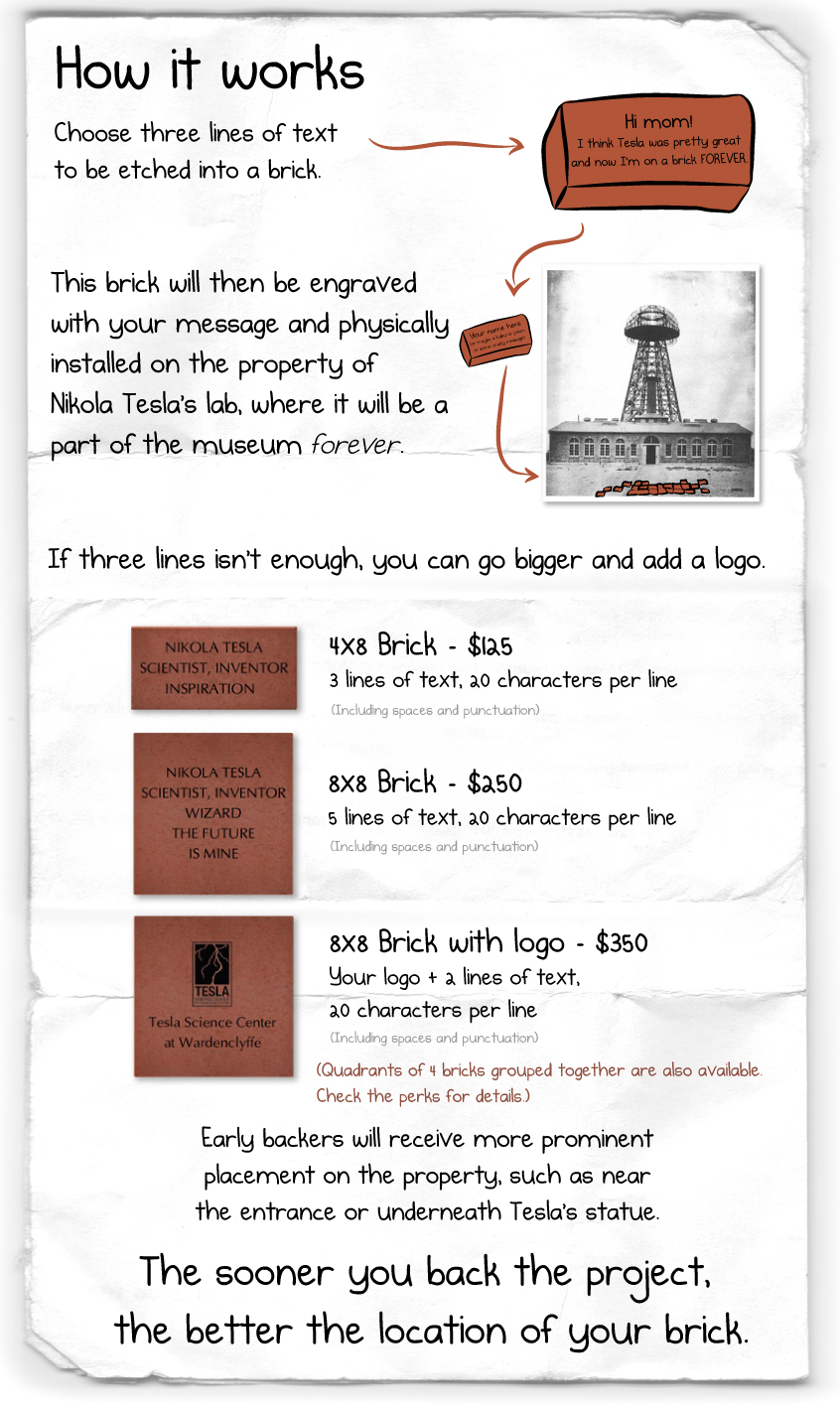 Inman's initial crowdfunding campaign launched in 2012 raised $1.3 million which was used to purchase the land and foundation to where Nikola Tesla's final laboratory (Wardenclyffe Tower) in Shoreham, New York. Inman's The Oatmeal later followed up with a comic asking Elon Musk for a donation that will "help us build a Goddamn Tesla Museum". Elon gladly answered with a generous $1 million donation this past July on the date of Nikola Tesla's birthday.
If you'd like to contribute to the project and make the Tesla Museum a reality, please help in the cause by purchasing a brick or even a tee shirt in the latest IndieGoGo 'Buy a Brick for the Nikola Tesla Museum' campaign.
RELATED: [Podcast] Exploring the life of Nikola Tesla