The Tesla Model S key fob cover gets a deluxe upgrade from AbstractOcean.com
We'll be taking a look at the differences between the Classic FobPocket versus the new Deluxe Edition of the FobPocket.  If you're a new Model S owner and wondering why there's even a need for a Tesla Model S key fob cover, then we encourage you to read our original article here.
---
FobPocket Deluxe Edition vs. FobPocket Classic
Comparing the two FobPockets side by side, we immediately notice the much improved edge trim that the Deluxe Edition has over the FobPocket Classic. The Deluxe Edition also comes provisioned with a handy carabiner hook which its classic counterpart lacked.
The FobPocket Deluxe is slightly larger in size although it's a bit difficult to tell from our pictures simply because our FobPocket Classic has taken on the contours of the key fob after 8,000+ miles of use. The size difference is more evident when comparing the two side by side and in a flattened state.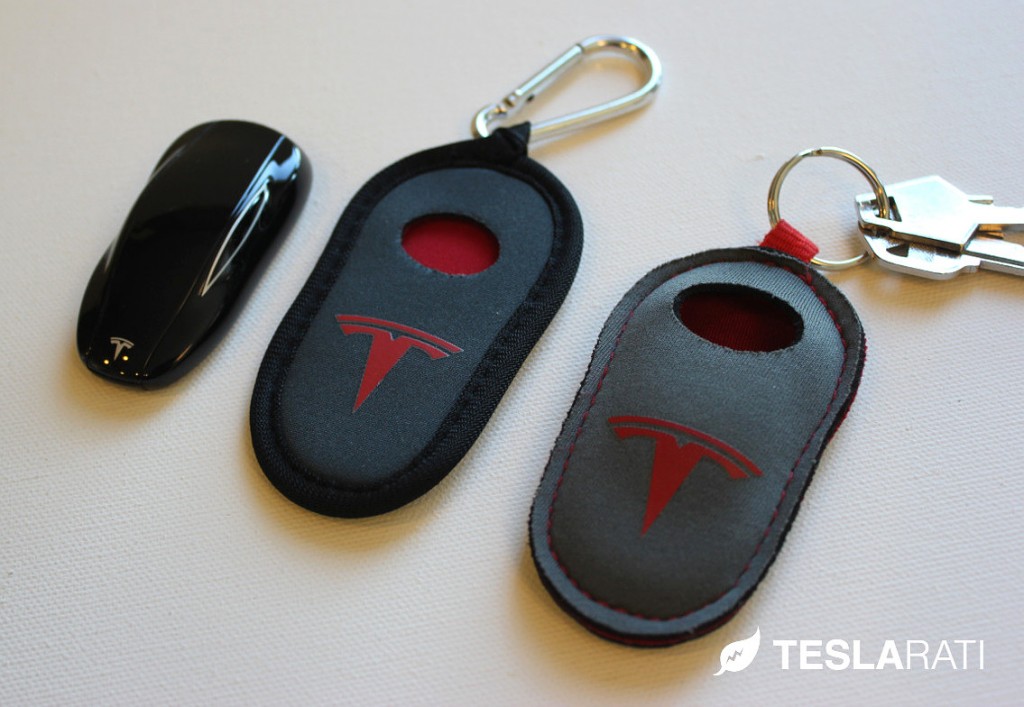 The carabiner hook on the Deluxe Edition is a welcomed new addition and provides a convenient mechanism for securing a key ring or other item: snap it onto a backpack, belt loop, wear it around your neck on a lanyard; the possibilities are endless.
The FobPocket Deluxe Edition is available in an assortment of classic colors ranging from Sig Red, White, Perf Black, Blue, to more personalized colors and patterns such as Camo, Black 'n' White, Pink, and even Tie-dye!
Visit AbstractOcean.com if you'd like to purchase the FobPocket Deluxe Edition for $13.99 ea.