This post first appeared on NextMobility
Ford is planning to announce a massive change in company direction and culture – the company is now committing to the future of mobility. According to the New York Times, Former CEO Mark Fields has been ousted from the company and Jim Hackett is the company's new CEO. Hackett was appointed to lead a Ford subsidiary last spring called Ford Smart Mobility.
"Jim Hackett is the right CEO to lead Ford during this transformative period for the auto industry and the broader mobility space. He's a true visionary who brings a unique, human-centered leadership approach to our culture, products, and services that will unlock the potential of our people and our business." – Bill Ford, Executive Chairman of Ford
Early last year, GM took massive steps towards becoming a mobility company, while Ford has largely stayed quiet on the topic. When the company launched this new division last year, it was unclear what specifically the division would develop. Now, Ford's new change in management clearly signals that mobility is the company's main focus. "Ford is aggressively pursuing emerging opportunities through Ford Smart Mobility, the company's plan to be a leader in connectivity, mobility, autonomous vehicles, the customer experience and data and analytics," Ford says on their website. By appointing Hackett as CEO, the company has now decided to follow GM's steps and enter the mobility business.
The ousted Ford CEO, Mark Fields had just announced new cost-cutting measures at the company, including laying off 1,400 workers last week. Unlike Fields, Hackett should be expected to invest heavily into autonomous driving technology and car-sharing operations. It's unclear whether Ford will stick with its new strategy to shift investments towards SUVs and trucks. While Hackett has a focus on transforming the auto manufacturer into a mobility company, his lack of background in either the tech or automotive sector raises questions. Hackett was previously CEO of furniture company Steelcase for nearly 20 years, before joining Ford's board of directors in 2013. Fields has recently been under attack from investors, as Ford's stock has plummeted 40% during his short tenure.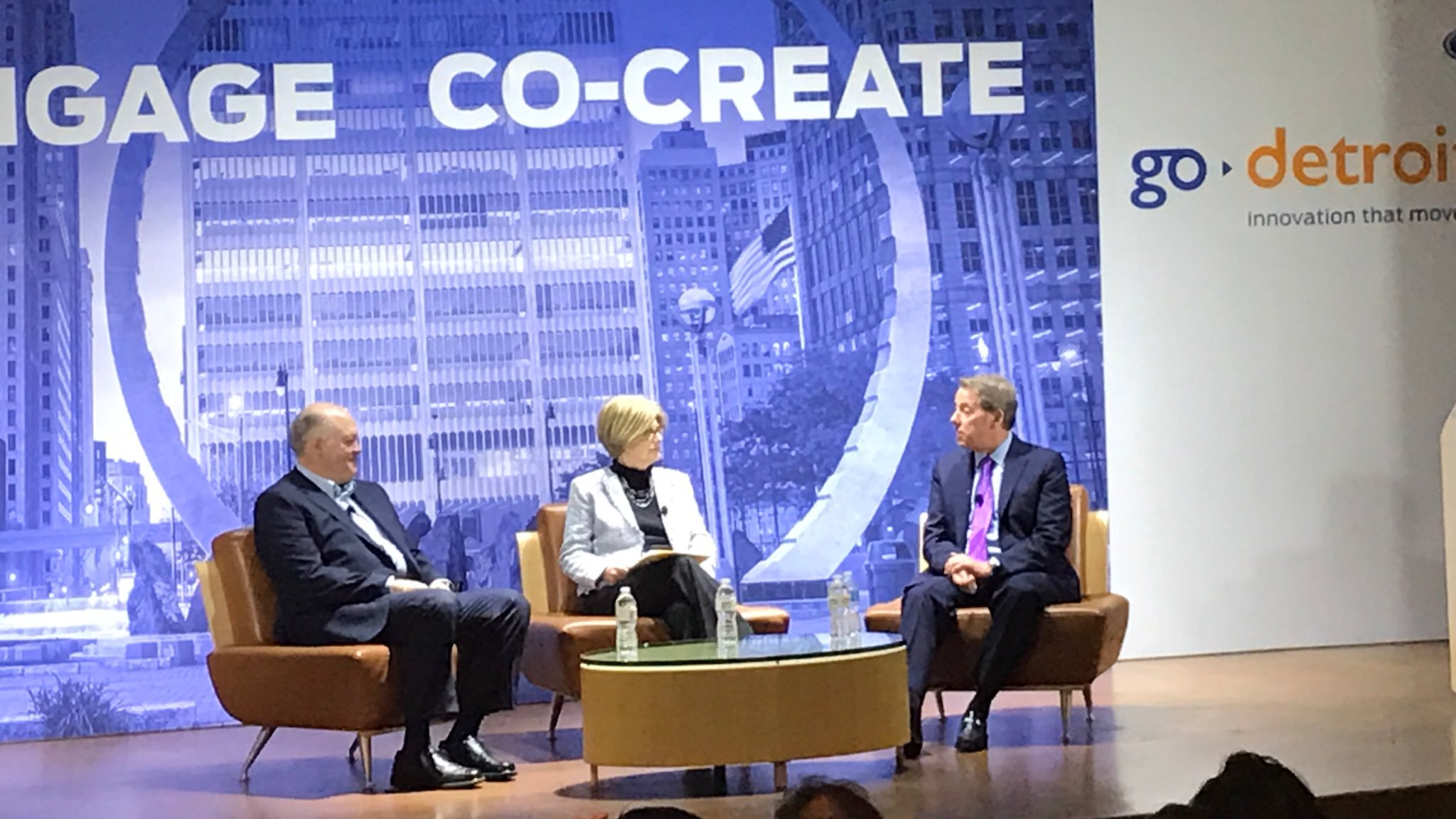 This change in management comes just before Tesla puts the highly-anticipated Model 3 into production this July. Tesla also plans to deploy an autonomous ride-sharing network with the Model S, X and 3 within the next few years, allowing for the company to become a dominate vertically-integrated player in the mobility industry. Additionally, traditional automakers looking to enter the ride-sharing sector were in for a shock after Lyft and Waymo announced a major partnership last week.
Hackett will concentrate on 3 main focuses for the company as it transforms into a mobility company:
Sharpening operational execution across the global business to further enhance quality, go-to-market strategy; product launch, while decisively addressing underperforming parts of the business
Modernizing Ford's business, using new tools and techniques to unleash innovation, speed decision making and improve efficiency. This includes increasingly leveraging big data, artificial intelligence, advanced robotics, 3D printing and more
Transforming the company to meet future challenges, ensuring the company has the right culture, talent, strategic processes and nimbleness to succeed as society's needs and consumer behavior change over time
Dissimilar to Ford's Fields, GM's Mary Barra hasn't been sitting on the sidelines this past year, Barra has made significant investments in the Mobility sector as she attempts to pivot the $53B behemoth. GM partnered and invested $500M into ride-share provider Lyft, launched the car-sharing company Maven, and purchased autonomous car startup, Cruise. All awhile, Ford's Fields has been focused on cutting costs as Ford's sales have been encroached by GM's nearly all-new lineup.
Only time will tell if Hackett is cut out to battle the likes of Mary Barra, Elon Musk, John Krafcik, and Travis Kalanick, as the Mobility sector disrupts the massive automotive industry.
Source: New York Times, Ford