Stellantis announced a partnership with Archer Aviation to build the all-electric Midnight electric vertical take-off and landing (eVTOL) aircraft. The legacy automaker will enter a new market with its Archer partnership.
Stellantis plans to provide $150 million of equity capital for Archer to use at its discretion in 2023 and 2024. The automaker intends to increase its shareholding in Archer by purchasing stock in the open market.
Besides capital, Stellantis will contribute its advanced manufacturing technology and expertise to Archer. The automaker aims to be Archer's exclusive contract manufacturer for the eVTOL aircraft. Stellantis also plans to help Archer ramp up its recently announced manufacturing facility in Covington, Georgia. Archer wants to start manufacturing Midnight by 2024.
"We've been working closely with Archer for the past two years, and I am continually impressed by their ingenuity and unwavering commitment to deliver," said Stellantis CEO Carlos Tavares.
"Deepening our partnership with Archer as a strategic investor with plans for growing our shareholding demonstrates how Stellantis is pushing the boundaries to provide sustainable freedom of mobility from the road to the sky. Supporting Archer with our manufacturing expertise is another example of how Stellantis will lead the way the world moves," Tavares continued.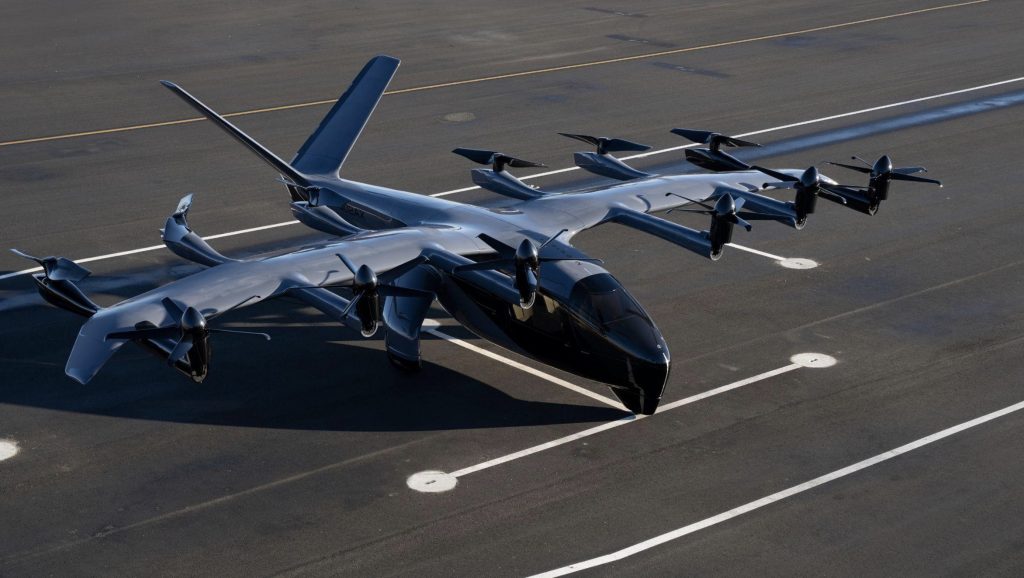 Midnight Details
Archer unveiled the Midnight eVTOL aircraft in November 2022 in Palo Alto, California. In its open house, the company stated that Midnight is designed to be safe, sustainable, and quiet. The eVTOL aircraft will be capable of accommodating four passengers plus a pilot once complete. It is also capable of carrying a payload of over 1,000 pounds.
Midnight is optimized for back-to-back 20-mile trips with charging times of precisely 10 minutes in-between. Archer is working on getting FAA certification for Midnight by late 2024.
Archer aims to deploy 6,000 aircraft by 2030. It has already gained support from United Airlines, which purchased 100 eVTOL aircraft from Archer.
"Our planned OEM line of business. We expect this will provide meaningful cash flows to help finance build out of our UAM network. The early go-to-market strategy is to launch 'trunk' routes from airport to city center with partners like United as there is known demand and strong willingness," stated Archer.
Check out the Archer's open house event for the Midnight eVTOL aircraft!
The Teslarati team would appreciate hearing from you. If you have any tips, contact me at maria@teslarati.com or via Twitter @Writer_01001101.