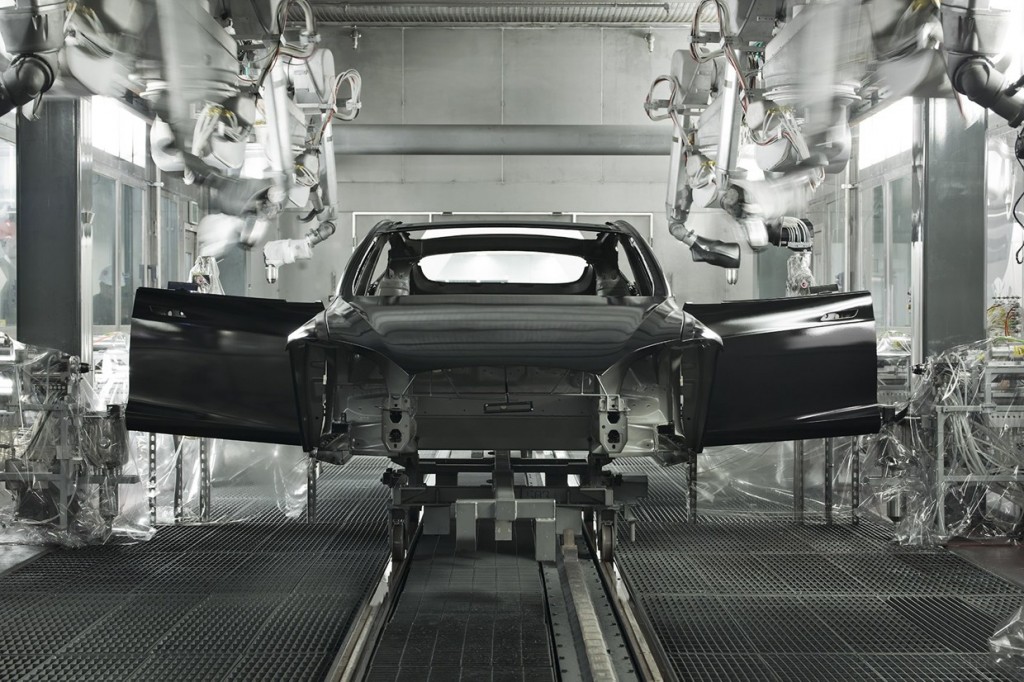 Bloomberg reported on February 9 that the starting price for the upcoming Model 3 will indeed be $35,000. That information was confirmed by Tesla spokesperson Khobi Brooklyn, who told Bloomberg, "We can confirm it's $35,000 before incentives. We haven't changed our minds." More than a year ago, Elon Musk told reporters, "When I say $35,000, I'm talking about without any credits."
EV incentives start with the $7,500 federal tax credit that anyone who buys a qualifying electric or plug-in hybrid car is eligible for. (That's assuming the buyer actually has a federal tax liability of $7,500.) On top of the federal credit, many states offer incentives of their own. Colorado has the highest state benefit — $6,000. California, Massachusetts and Tennessee offer EV buyers $2,500. Rhode Island has just announced a $2,500 incentive, but there are only enough funds to cover less than 100 cars before the money runs out.
That means a Colorado resident could potentially park a Tesla Model 3 on the driveway for as little as $21,500. The average price of a new car today is $31,000, according to Bloomberg New Energy Finance analyst Salim Morsy. Almost all the mass market vehicles above that price are SUVs or trucks, Morsy says. The BMW 3 series sedan is the closest vehicle in size to the Model 3 that sells more than 100,000 units a year. It's starting price is $35,000 and, of course, there are no incentives to buy one.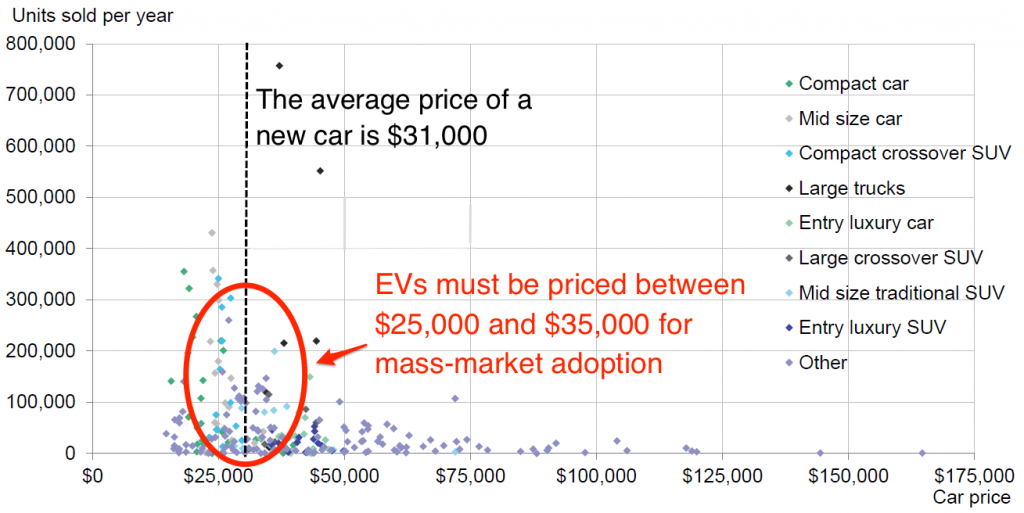 Before we get carried away, though, there are a few speed bumps on the road to the $35,000 Model 3. Tesla will reveal first pictures of the Model 3 next month but it's likely that Tesla will offer Signature Series cars in its initial run for those willing to pay large deposits. After all, that's what it did with the Model S and Model X. Those Signature Series cars were priced considerably higher than many people expected.
There is also the possibility that the Model 3 doesn't go on sale in 2017. Morgan Stanley analyst Adam Jonas is on record as saying he doubts the Model 3 will arrive before 2018. And when it does, early cars may be loaded with expensive options the way the Model X Signature Series cars were. Jonas wouldn't be surprised if the first cars off the assembly line were priced close to $60,000.
Keep in mind, the federal tax credit begins to phase out after a manufacturer sells 200,000 electric cars. If the Model 3 is delayed, Tesla may be close to the point where that phase out begins. As Bloomberg says, at some point, that $35,000 Model 3 is going to just be a $35,000 Model 3, subject to whatever state incentives are available.
Want to know more? You will have to wait for the March reveal. "The Model 3 is on time, and everyone is going to learn more about it at the end of March," Khobi Brooklyn says. "That's when we've committed to talking about it and giving a really great update, and that's what we're going to do."
Chart: Bloomberg Business. Photo credit: Tesla Motors