As it turns out, the new AI Day 2022 teaser that Tesla recently posted online depicted the real hands of Optimus, the Tesla Bot. This was confirmed by CEO Elon Musk in a recent response on Twitter.
AI Day 2022 is only a few hours away, and yesterday, Tesla's official Twitter account posted a short video featuring robotic hands forming a heart. The video immediately caught the attention of Tesla watchers, especially since it featured a seemingly more mature design compared to the metal hands featured in AI Day 2022's posters.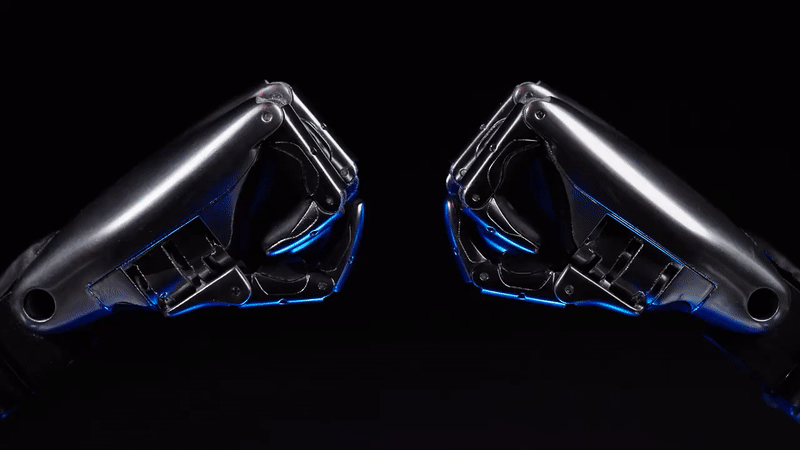 Commenting on the video, Musk stated on Twitter that the clip showed "the hands of Optimus." And in a later tweet, the Tesla CEO confirmed that hands were "not CGI." 
Musk's comments were quite in line with speculations from some members of the Tesla community, some of whom noted that the movements of the robotic hands in the teaser video were incredibly realistic. Part of it is due to the fact that the hand movements were actually not perfect.
As seen in the short teaser, the right and left hands were not perfectly synchronized. The right fingers could be seen brushing the thumb as the hands formed a heart shape, and the left and right thumbs were not fully aligned at the end. Amusingly enough, Optimus' imperfect hand movements were used by Tesla skeptics as a point of criticism since it supposedly showed the incompetence of the company in its animation efforts. 
Expectations are high that Tesla will be showcasing its humanoid robot extensively at AI Day 2022. In previous comments, Musk noted that the event, while highly technical, will also feature hardware demonstrations. Considering how prevalent Optimus has been in AI Day 2022's invites and teasers, it would appear that the humanoid robot will be doing some notable demonstrations at the upcoming event. 
Don't hesitate to contact us with news tips. Just send a message to simon@teslarati.com to give us a heads up.