Tesla Model 3 owners are reporting improvements in the company's ability to offer a higher availability of Superchargers to customers, as well as positive opinions regarding the repair of manufacturing defects in a timely fashion, according to Bloomberg's survey of 5,000 owners of the company's most affordable sedan.
However, repairs for Teslas that have been damaged in accidents are still a point of improvement for Tesla, as the timeliness of repairs after a Model 3 has been involved in an accident is not meeting up with the requirements of customers. Nevertheless, poll results suggest that Tesla continues to make improvements to its network of service centers by listening to customer feedback.
Tesla's Supercharger network continues to grow, the company has added nearly 500 new stations globally, comprised of over 5,000 Superchargers since April 2018. CEO Elon Musk stated in November 2018 he planned to expand the Supercharger network by offering 23,000 available charging stops available to Tesla owners by the end of 2019.
The company is trending short of this number and will likely not reach it by the end of the year, but Musk has still managed to grow the network by more than 36% in the last 18 months, making the ownership experience much more convenient. Model 3 owners scored Supercharger availability as a 4.27 out of a possible 5, in Bloomberg's poll. In the last week, Tesla has either opened, started construction, or obtained permits for 24 new Supercharger stations across the world, according to supercharge.info.
Bloomberg's newly released info comes on the heels of part one of the survey, where Tesla owners reported positive trends in repairing manufacturing issues such as panel gaps and "soft paint". Tesla has made improving these issues one of the main focuses by eliminating mistakes within the manufacturing process, as Musk stated "since we began shipping Model 3 last year, we have been very focused on refining and tuning both part and body manufacturing processes.
The result being that the standard deviation of all gaps and offsets across the entire car has improved, on average, by nearly 40%, with particular gap improvements visible in the area of the trunk, rear lamps and rear quarter panel." Tesla has continually made changes to improve those issues over time, the service side of the company is still suffering. Many Model 3 owners who have been involved in accidents or are in need of replacement parts are becoming subjected to a number of inconveniences, such as long wait times and poor communication with Tesla representatives.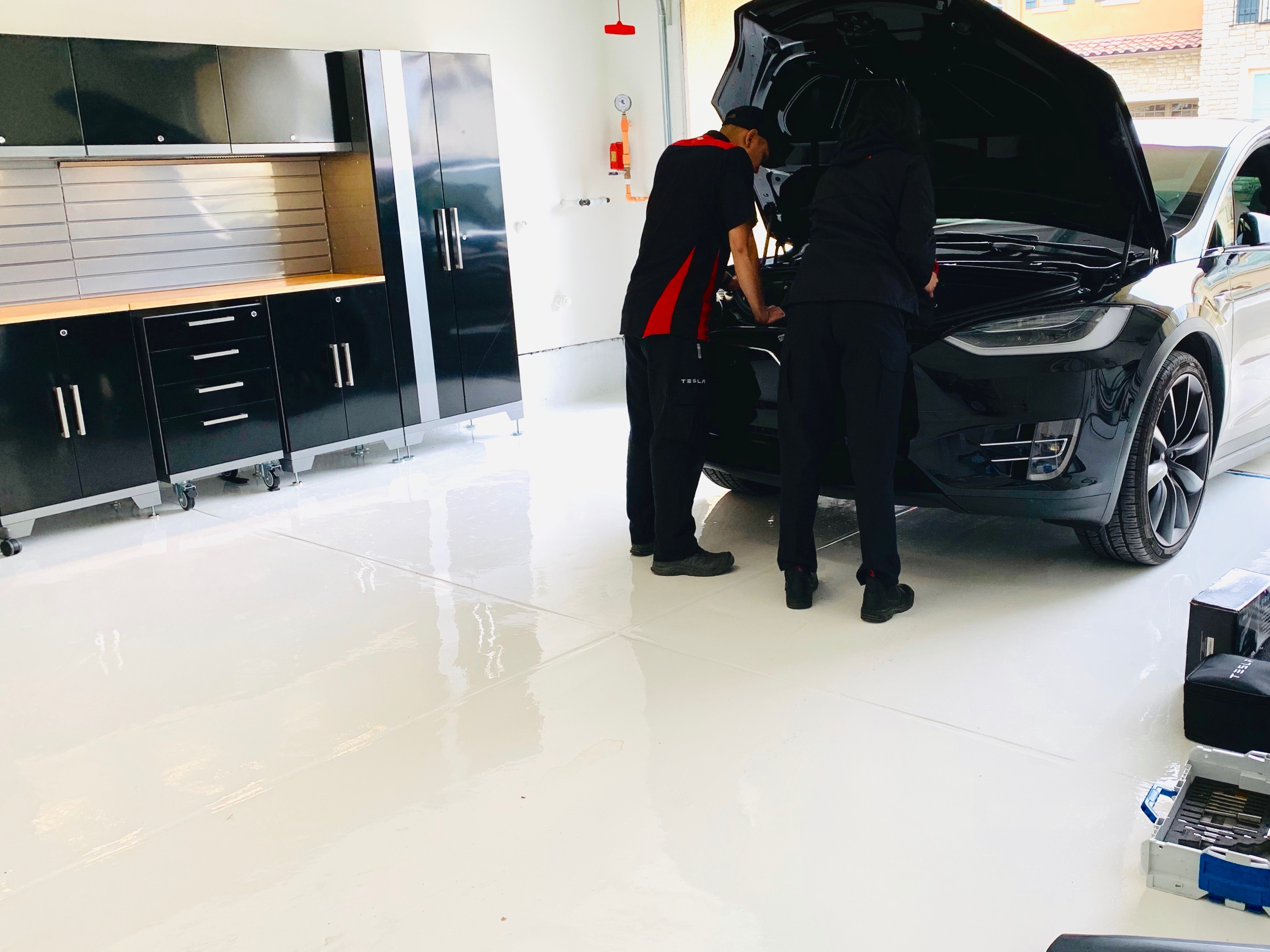 Elon Musk recognized the issue and addressed it in January, where he stated the extended wait times began when Tesla decided to store replacement parts at regional distribution centers, and not at the service locations. "We made a strategic error in the past about not having service parts located at our service centers..basically meant it was impossible to have a fast turnaround on service," Musk said. The company has utilizes mobile service to repair its vehicles in any location at any time, improving convenience for Tesla owners.
Faster speeds in charging are closing the difference in time between filling up a gas tank and charging an electric vehicle. The efficiency in electric vehicle charging has improved, but not only with Tesla Superchargers. Ionity's network of charging stations also offer increased speeds, eliminating excessive time spent at a charger. More electric cars are on the road and chargers with increased power are able to eliminate long breaks in driving, improving overall efficiency. Tesla's commitment to improving the ownership experience comes from dedication to fix the problems voiced by owners.