Tesla quietly updated the price of the Model 3 in its online design studio, increasing the price of the non-Performance variants by $500.
Price for the Model 3 Rear-Wheel Drive Standard Range Plus now costs $39,990, from $39,490, while the Dual Motor All-Wheel Drive Long Range version now goes for $48,990, from $48490. The price of the Performance variant remains unchanged at $56,990.
The Model 3 price adjustment comes in the final weeks of Q4 and the full year. With expectations of setting record deliveries this quarter, making a price increase this late in the game could imply that the company is on track on meeting its 2019 full-year guidance of 360,000 units delivered.
During its Q3 2019 Update, the carmaker posted a positive outlook "where deliveries should increase sequentially and annually, with some expected fluctuations from seasonality. We are highly confident in exceeding 360,000 deliveries this year."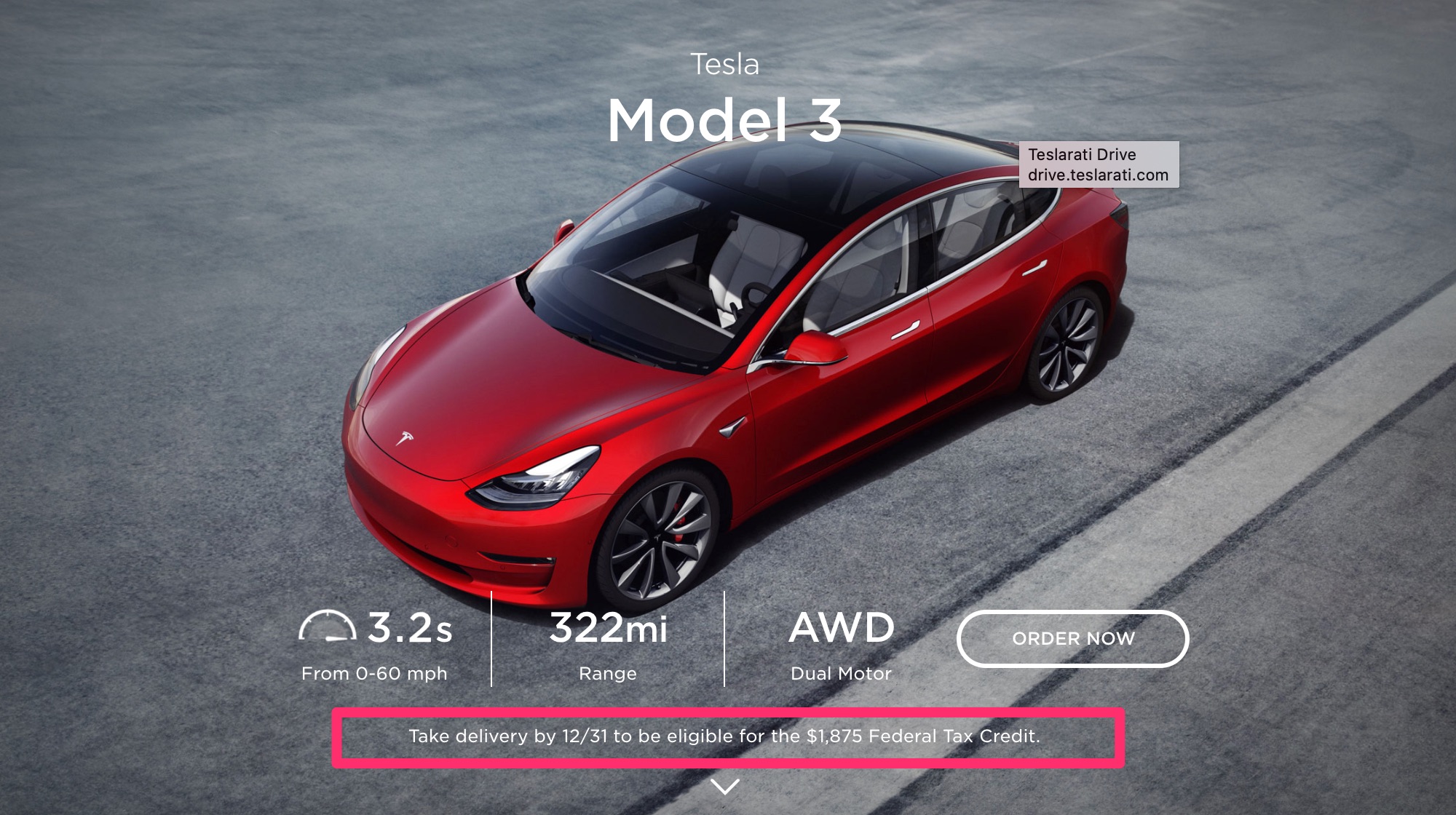 Tesla is also encouraging consumers to take delivery of one of its electric vehicles before December 31, 2019 before the final phase-out of the remaining $1,875 – one-fourth of the original $7,500 federal electric vehicle tax credit. The carmaker recently sent emails to potential buyers to place their orders and take delivery before the year-end.
"Place your order and take delivery by December 31, 2019 to be eligible for the federal tax credit. Orders placed near the end of the year are not guaranteed to be delivered by December 31," the email read.
Recently, the Tesla Model 3 was recognized by Edmunds as the Best Electric Vehicle of The Year when it released its 2020 #TopRated list. It described the car as "unlike any other vehicle on sale, electric or ICE." The publication added that no other electric vehicle comes close to the all-around appeal of the Model 3.
With such recognition, one can only expect even higher demands for the vehicle, plus the word-of-mouth marketing that works magic for the Tesla brand.
"What we're seeing is that word of mouth is more than enough to drive our demand in excess of production. We have no plans to advertise at this time," said CEO Elon Musk.