Why wait a year to design your Model 3 when you can begin on it now? Well, unofficially that is. One eager Model 3 reservation holder decided to create his very own Model 3 Design Studio modeled off of the official one Tesla provides to potential buyers of the Model S and Model X.
Using a still photo of the Model 3 captured from the Marin Headlands while overlooking San Francisco Bay, Tesla Motors Club member bayol photoshopped various color renditions of Tesla's mass market sedan. He then took all of the photos and implemented it into an online configurator rightfully named Model3Config where reservation holders can see what their future dream car will look like in the various official Tesla colors. There's also a section that allows one to choose their Model 3 wheel.
Updated May 27: New options to configure the Model 3 interior which includes the dash trim, headliner, and choice of seat color have been added to Model3Config.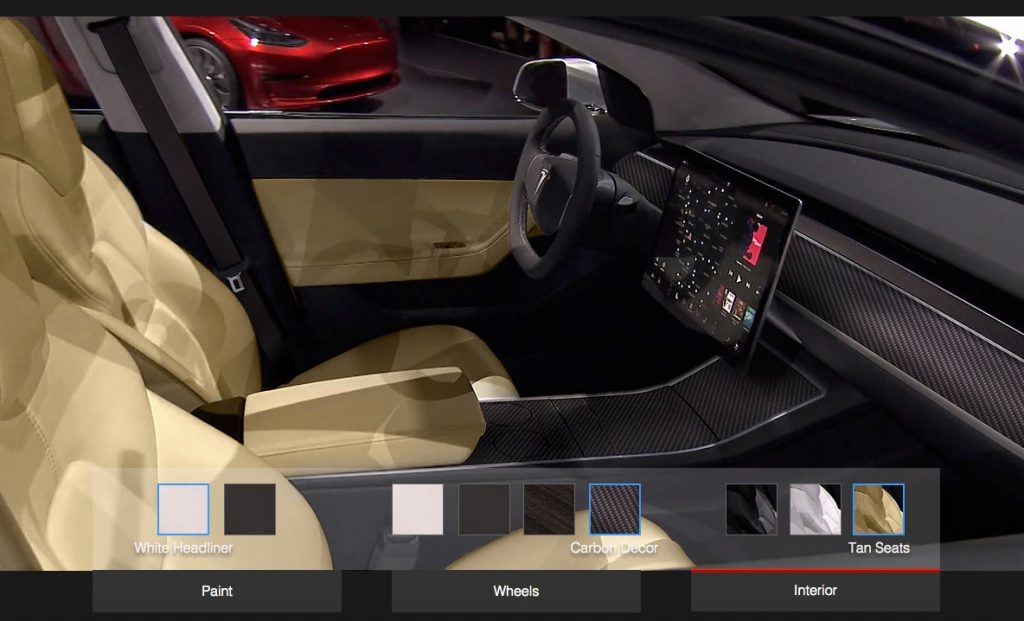 Bayol hopes to eventually add more configurable Model 3 options to his online app including the ability to select various interior trim options. Here's a video sent to us by Tesla Motors Fans of YouTube showing Model3Config in action, or check out the app directly at Model3Config.com.