Supercar tuner RevoZport matches Tesla's 'Insane' mode with their latest carbon fiber widebody creation for the Model S.
Now, before I begin, let me just preface this by saying that the RevoZport carbon fiber wide body Tesla aero kit won't be for the faint of heart. It's Mike Tyson from the 80s – powerful, bold, fearless and carrying a ferocity that can only be matched by the insanity of Tesla Motors' own 691 hp 'Insane' mode.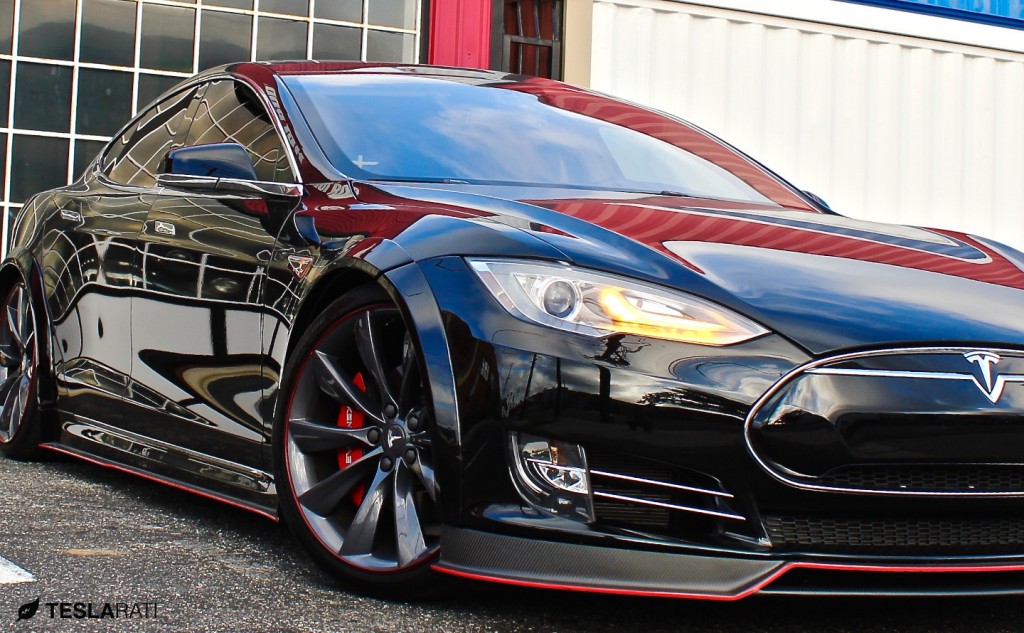 RevoZport, a tuner best known for its racing caliber carbon fiber aerokits for the McLaren MP4-12C, Lamborghini LP560 Trofeo and Nissan GTR, designed the new R-Zentric Tesla Model S kit with similar performance in mind. The engineering team's design focus was to provide the Model S with increased traction and downforce by way of enhanced aerodynamics through a carbon fiber widebody kit (40mm wider track) as well as larger 255 and 295 tires across the front and rear, respectively.
Aside from the exterior upgrades, RevoZport's rear entertainment center for the Tesla Model S seems to be an interesting approach to bringing life to a generally quiet back seat area. Other than the PARZ 2nd row cup holder solution, there hasn't been any other rear seat accessories that we know of so this comes as a welcomed addition.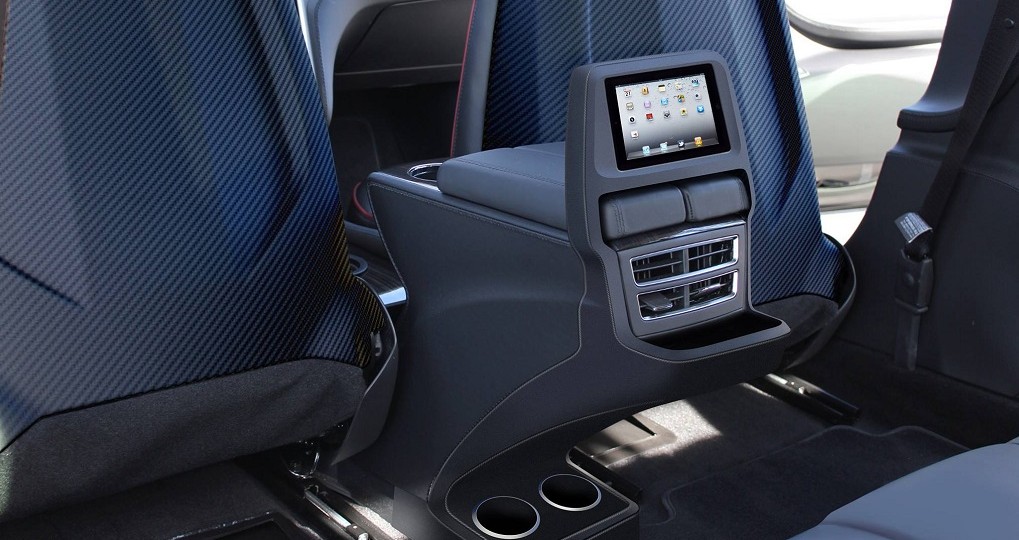 I've seen quite a few Model S aero packages on the market, all of which bring their own distinct set of characteristics, but visually the RevoZport carbon fiber widebody Tesla aerokit is stunning to look at (at least from the pictures) and unique in that it's the first of its kind.
The aerokit, modeled off of 3D scans of the Tesla Model S, comes in both a widebody and standard version. Each kit contains a carbon fiber front splitter, side skirts, spoiler and rear diffuser, while the widebody flavor is outfitted with an additional set of fender flares.
So, if you're looking to lay claim to becoming the first Tesla 'hypermiler' to cross 500+ miles on a single charge, then this isn't for you. On the other hand, if you're looking for ways to match the Model S' supercar performance with supercar looks, and every ounce of your being shouts increasing driving performance for the most modern, sophisticated car in the world, the RevoZport R-Zentric Tesla aerokit seems to be the fix you'll need.