My journey into the Tesla 'D' event didn't come without adventure. I managed to survive the onslaught of Model S after Model S making death defying U-turns through a busy intersection, muscled my way through the lines and dodged the red carpet.
As I rounded the swarms of people taking selfies before the entryway, the entirety of what was 'The D Event' started to sink in. I began to cry tears of joy as I first laid my eyes on the P85D that laid before me. OK, not really, but I was happy to be in, and was happy to finally see #ElonsD. I had been driving all night through Los Angeles traffic. My stomach was reeling (and not just from the 2 cans of Red Bull that were needed to keep me awake through a long day on the road), butterflies were swarming, and I knew that I was going to be in for a treat.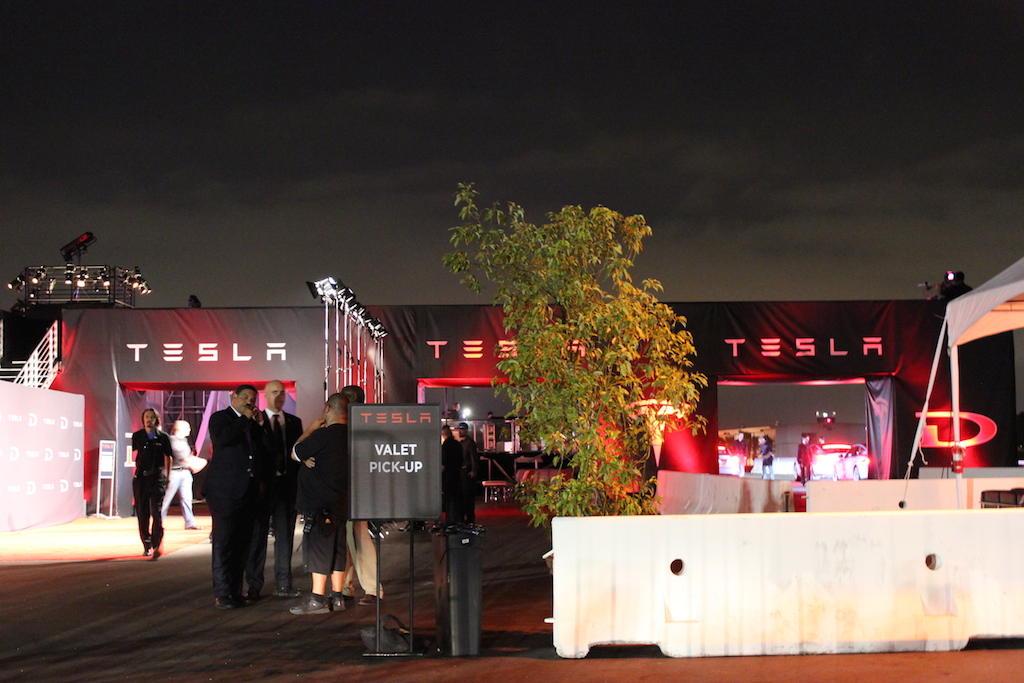 Tesla owners, enthusiasts, journalists – you name it – were amassing by the open bars and tables of food littered generously throughout the venue. Most of the folks don't walk so much as amble, dumbfounded by the flashy center stage and the letter 'D' swirling around them.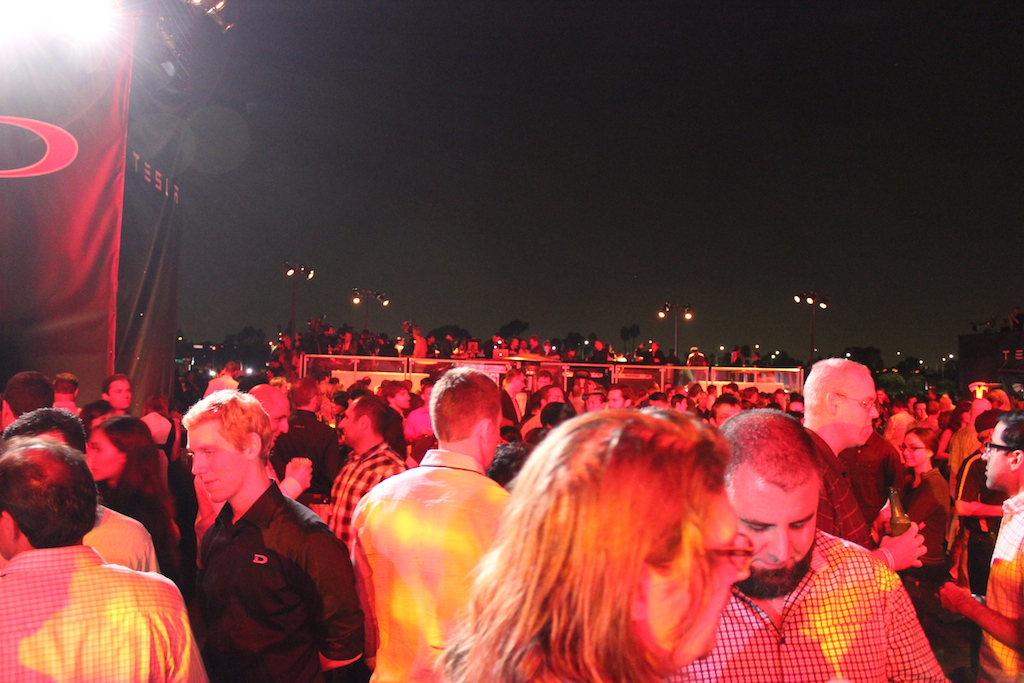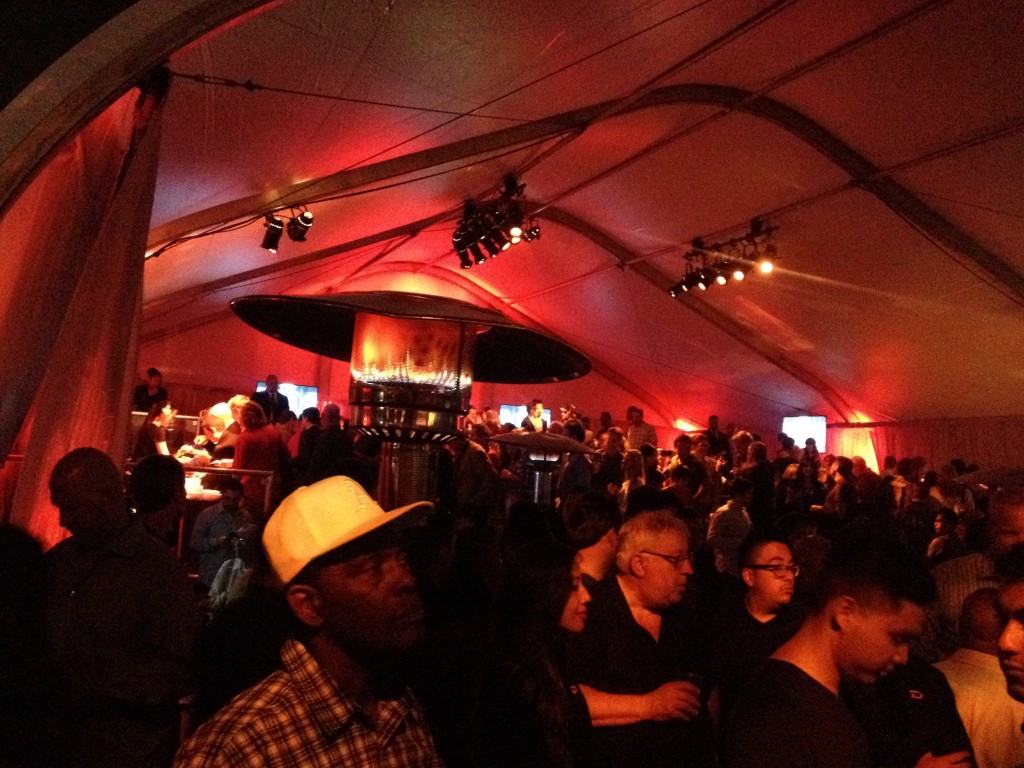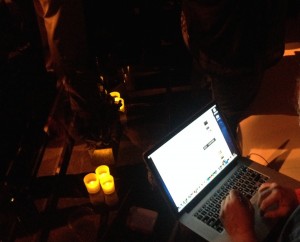 And making my way through the swarms of people basically summed up my first 1 hour there. I had found some of my friends and even made new friends with some writers from Forbes and Slash Gear (who later captured the amazing video of the P85D 0-60 blast and autopilot)  – cool!
The caffeine in my system was starting to eat at my stomach but that didn't deter me to finding the most important thing in this venue – a place where I can sit and access Wi-Fi.
Not long after, Elon would take the stage and change the entire face of what an electric super car was about. The P85D was finally here and the weight of speculation had been finally lifted.
There's no need to go into more detail since it's been widely reported (seconds after Elon's announcement on stage) that the P85D is a dual-motor, 691 hp beast with autopilot.
Suddenly my composure, posture, and energy was back to normal levels, and I was a regular guy again. A regular guy with an old toy wanting something new.