Model X owner, Ji Chang Son, filed suit against Tesla on Friday claiming his electric SUV accelerated on its own and crashed while he was attempting to park the vehicle into his garage, injuring the driver and passenger.
The lawsuit filed at the U.S. District Court in the Central District of California claims that the owner's Model X "spontaneously began to accelerate at full power" when the driver was pulling into his home garage, and resulted in the two-and-a-half ton SUV crashing through a wall and into the living room.
Updated: Details behind the Son vs. Tesla Motors $5M class action lawsuit have been published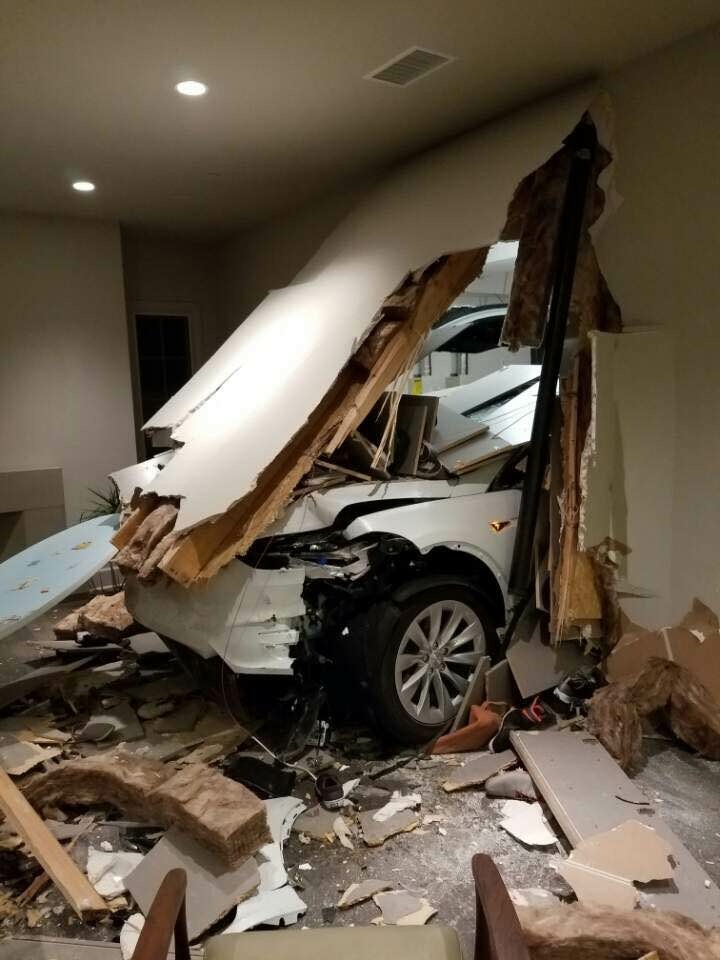 "The vehicle spontaneously began to accelerate at full power, jerking forward and crashing through the interior wall of the garage, destroying several wooden support beams in the wall and a steel sewer pipe, among other things, and coming to rest in Plaintiffs' living room," the lawsuit said according to Reuters.
// <![CDATA[ // ]]>
Tesla responded to the claim saying that logs indicate that Son had fully depressed the accelerator pedal which caused the vehicle to lunge forward and crash. "The evidence, including data from the car, conclusively shows that the crash was the result of Mr. Son pressing the accelerator pedal all the way to 100 percent," a Tesla spokesperson said in an emailed statement.
This isn't the first time a Tesla owner has filed suit against the Silicon Valley-based automaker claiming their electric vehicles accelerated on its own to cause an accident. Earlier this year, a Montana man driving a Model X claimed the vehicle drove itself off the road and caused an uncontrollable situation wherein the vehicle continued to mow down 20 wooden stakes on the side of the road. In a similar case reported over the summer, a Model X driver claims his vehicle struck a guard rail and concrete medium, before rolling over on its roof, as a result of Autopilot misbehaving. In both cases, Tesla indicated that the accidents were a result of driver negligence and the vehicle acted as instructed by the driver, based on log data retrieved from the vehicle.
The latest lawsuit filed by Son seeks unspecified damages and alleges product liability, negligence and breaches of warranty.