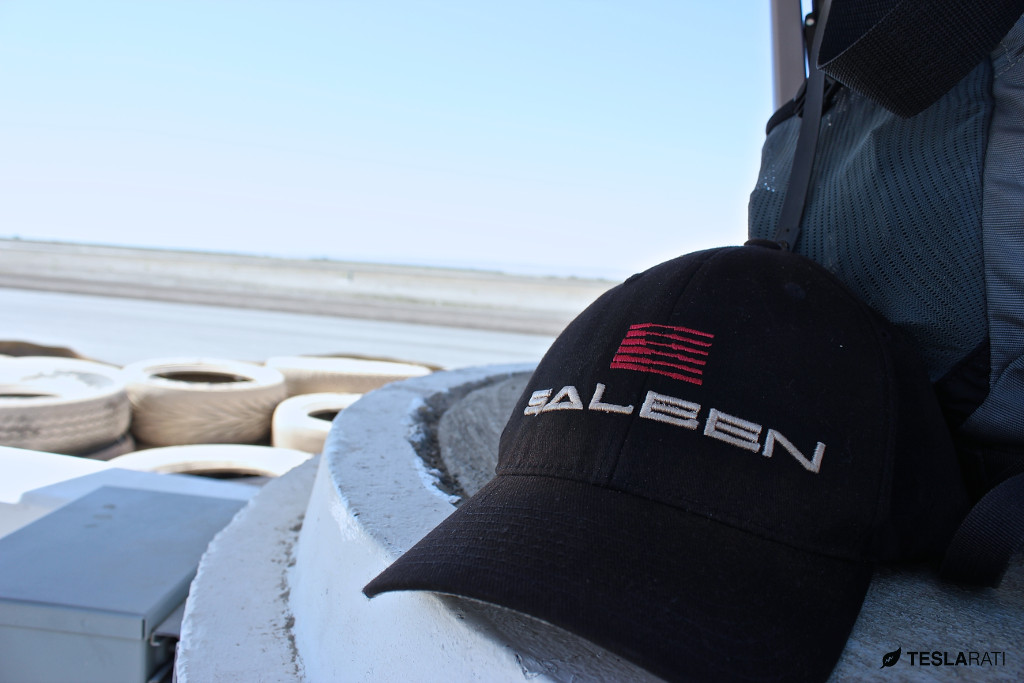 Yes, Saleen is working on a Model S but no one knows much more than that, until now.
******
EDIT: 8/17/14 – Saleen Debuts FOURSIXTEEN at Pebble Beach Concours d'Elegance: Full Features & Specifications List
******
Teslarati had the good fortune to be invited to Saleen's Tesla Model S track test and tune session with Steve Saleen himself. What we saw went far beyond our expectations. Forum comments run the gamut, from a fully rebuilt Tesla Model S, much as Saleen cars are, to a tweaking of suspensions and tires. How can a renowned performance car magician improve an award-winning battery powered sedan? We won't go into the full details yet, but suffice it to say, there's laser scanning involved, exotic materials and the Bilstein touch just to name a few. The result will be a transformation of the Model S sedan to a track-ready beast of an electric vehicle (EV). Saleen will truly delight anyone who wants even more performance from their Tesla Model S without giving up everyday driveability.
Saleen is doing what it does best - look at everything, answer every food group and make it astronomically better. When asked about the switch from gasoline internal combustion engine (ICE) vehicles to an all electric Tesla Model S, the Saleen team was quick to point out that all modern cars are controlled by electronics whether it's an EV or not. We can only guess that Saleen might be looking to work its tuning magic on Tesla's electronic componentry. Afterall, an electric motor and its three moving parts are infinitely easier to work on than an opposing piston engine. Or is it? Will the Saleen R&D Engineering team led by Sven Etzelsberger be able to extract even more performance out of Tesla's P85 443 ft·lb (600 N·m) electric motor? Only time will tell.
Saleen Tesla Model S Track Testing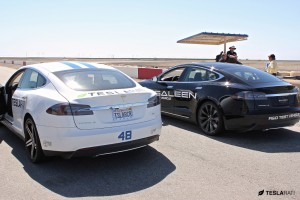 The Saleen Tesla Model S exemplified how much more it can give at full speed negotiating corners under the expert hands of Steve Saleen. We sat shotgun with Steve as he showed us the untapped performance of a Saleen unleashed Tesla Model S.
"The result will be a transformation of the Model S sedan to a track-ready beast of an electric vehicle (EV)"
Steve pushed the Model S through a series of decreasing radius and 90-degree turns, sweepers, and fast medium length straights all while maintaining the car's natural finesse. The Saleen Model S reveals the sedan's hidden personality; a neutral, very well balanced chassis under stress, that is not vicious, even when pushed to the outer bounds of physics. RELATED: The day Saleen turned its attention to the Model S We test drove the Saleen Tesla Model S on the track and also played chase with it in our very own Teslarati 48 race car, and can say the differences were astounding. The electric Saleen was fast. It cornered fast, pushed strong and the braking was radically different. It's safe to say the Saleen Model S will be true to both of its DNAs, well engineered and race ready.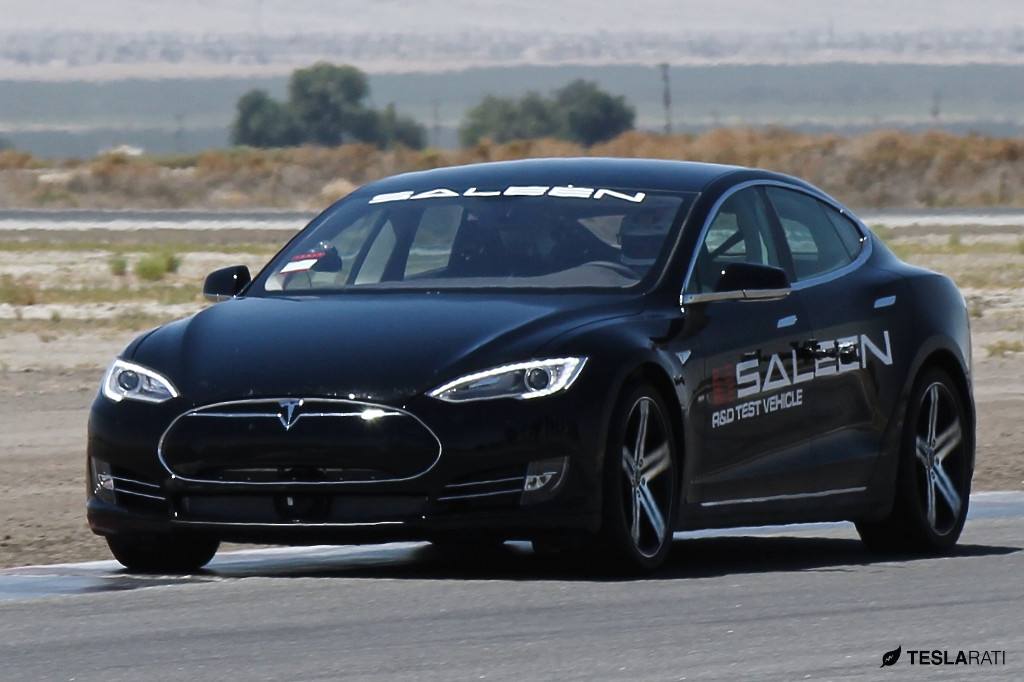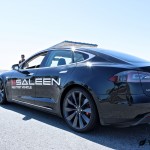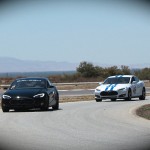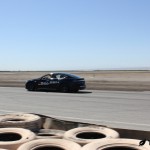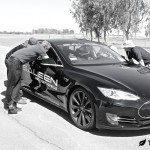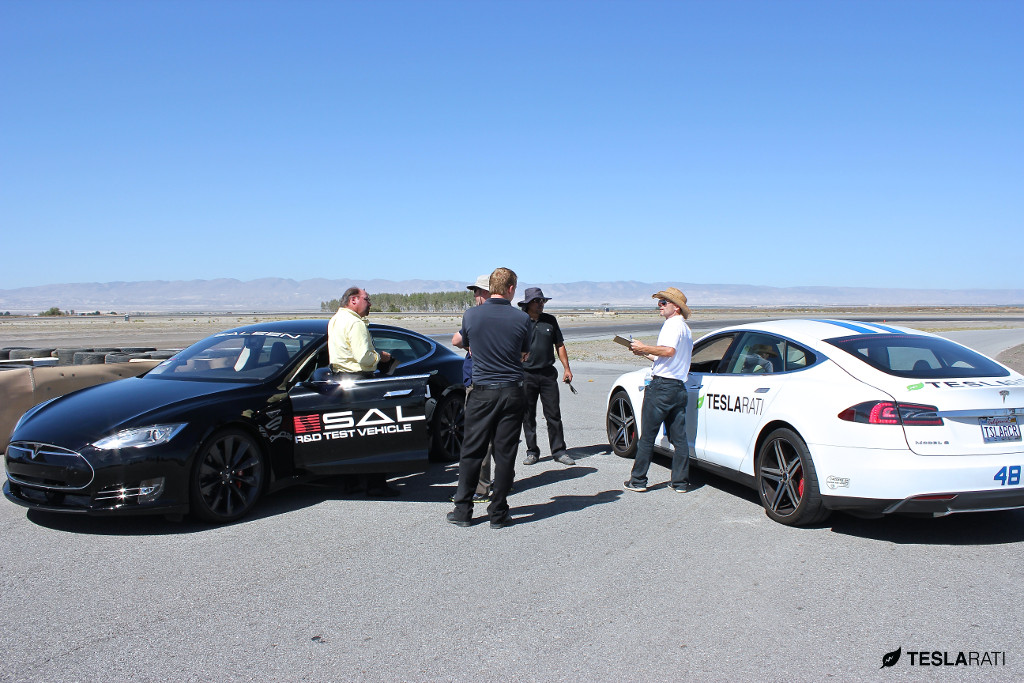 Don't miss out on exclusive sneak peeks by singing up for our newsletter or following us

@Teslarati We can only say we are on pins and needles waiting for the final version of the Saleen Tesla Model S to be made public. It will reveal how far the Model S engineered platform can be pushed and we think it will surprise many. In the meantime we're counting our lucky stars for having caught a glimpse of this incredible moment in EV history, when Saleen turned his attention to electric cars.   ALSO SEE: The Tesla Racing Series