It appears that Tesla may be preparing to roll out a small improvement to its vehicles and their front trunks, better known in the EV community as "frunks." If a recent update to the Tesla App is any indication, it would appear that a "power frunk" feature may be in the works.
Most Teslas are equipped with a powered trunk that can be opened and closed through the Tesla App and infotainment display. However, the EV maker currently does not offer a powered frunk option. This has resulted in some Tesla owners utilizing third-party solutions to give their vehicles a powered frunk. 
As noted by Not A Tesla App, updated graphics in Tesla App version 4.12 hint that a powered frunk may be on the way. In previous versions of the Tesla App, such as 4.11.2, there was only one animation for the frunk. Tapping on the frunk quick action button would show an animation of the frunk opening up, but that was it. No closing animation was available. 
With version 4.12, tapping on the frunk button after opening triggers an animation of the frunk closing itself. After a few seconds of the frunk being closed, however, the visualization reverts back to an open frunk.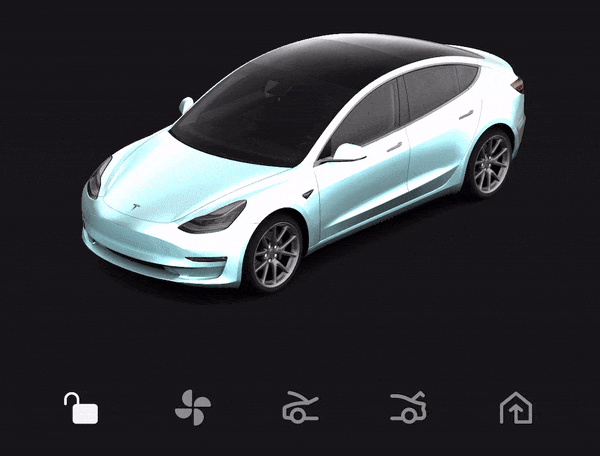 Granted, the potential inclusion of a powered frunk to Teslas is a minor update, but it is a very welcome one. There is obviously a demand for powered frunks — the prevalence of available third-party options proves it. Such a feature also gives Tesla's electric cars an extra premium and automated feel, which is quite in line with the company's spirit. 
In a way, the addition of a powered frunk is not that farfetched at all for Tesla. The Model 3, for example, was initially sold with a manual trunk, but this changed when the vehicle underwent a refresh in 2020. Tesla has since rolled out a powered trunk retrofit option for older Model 3 vehicles in China earlier this year. 
Don't hesitate to contact us with news tips. Just send a message to simon@teslarati.com to give us a heads up.