Tesla may have the edge over other automakers as they make the transition to autonomous vehicles, machine learning, and cloud-based engineering. That's because Tesla doesn't sacrifice the thrill of driving for the ease and entertainment of mobility technology.
A new study by Group XP indicates that automakers may be failing to maintain relevance as consumer expectations turn to constant influxes of fresh engagement moments. The report, which was produced by a partnership among Brand Union, FITCH, SET, and SET Live, explores innovations in design, connectivity, and service as the key imperatives that prompt success for mobility brands. The consulting group says that consumers today feel that their lives are defined by experiences, and now, more than ever in our consumer-driven society, people are as demanding of an experience as they are of a purchase.
Businesses that have responded to this shift in expectation are flourishing, and automakers who fail to produce a vehicle that helps consumers "completely re-imagine the process of how we get from A to B" may fall significantly behind in the industry. With cars projected to transform "from being single-serving modes of transport into hyper-customizable, seamless extensions of living space," an automaker like Tesla has been well ahead of others with its all-electric car's visual appeal, the company's fervent fanbase, the records for performance and quality, and for technology innovations like the Autopilot function.
How does Tesla perform according to four components of great experience brands?
The Group XP Experience Index ranks what has been called the most important marketing metric going forward: Share of Experience. Let's see how Tesla performs.
They must stand for something unique.  Tesla has never been just a carmaker, and its broad business goals make it stand apart from other automakers. The company will "build the machines that build the machine" through Gigafactory 1 in Nevada. It is a company that also builds Supercharger networks, solar roofs, battery packs for residences and businesses, and maybe even tunnel boring. No other automaker has the extensive business outreach of Tesla.
They must deliver on our most important needs. In our high tech and often stress-filled society, people crave reliability and simplicity alongside careful construction and design. Consumers want to turn to a company that has mastered faultless execution to become a default platform brand that inspires and returns trust. Tesla knows and respects the needs of its customers and creates relationships that are amazingly personal for such a huge company. Part of that relationship-building comes from delivering a product that is exceptional in the marketplace and assertively visionary. It also offers a car that retains the traditional desired elements of  suspension, acceleration, and torque.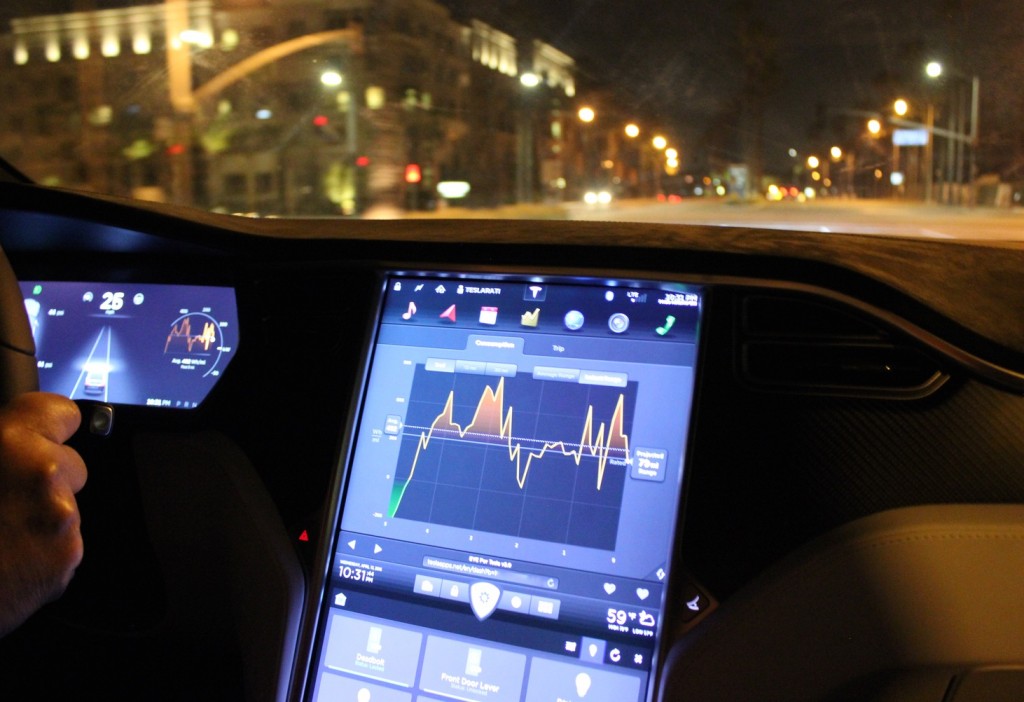 They must provide us with exemplary content. Tesla's user interface revolutionized the way that drivers interact with an automobile. Instead of a traditional reliance on analog buttons and switches, Tesla has provided its customers with an incredibly different interior design. Their approach has had a disruptive influence on the auto industry. The 17″ center stack touchscreen, "Easter eggs" that spark curiosity, an operating system that gets frequent wireless updates, frequently upgraded Autopilot system: all provide Tesla customers with a level of content they've come to expect from their smartphones.
They must utilize a higher brand purpose to make all of our future lives better. The overarching purpose of Tesla has always been to "help expedite the move from a mine-and-burn hydrocarbon economy towards a solar electric economy" as a primary sustainable solution to the planet's warming. A Tesla driver who travels less than 350 miles per week is "energy positive" with respect to personal transportation, actually putting more energy back into the system than is consumed in transportation. Tesla co-markets sustainable energy products from other companies along with their car. All of these and more create a company who business model exceeds profitability and will have a lasting impact on our world.
As transportation becomes less intrusive, some automotive brands risk innovating themselves out of the brand equity due to their inability to meet the four elements of shared experience that today's customers expect. Tesla, instead of adapting a metal exterior to a series of tech applications, has integrated sustainability into performance and identity. It's an equation that other automakers are hurrying to emulate.