A lot of Tesla's immediate future is tied to the Model 3. Elon Musk said as much in an interview last July, when he accurately described the Model 3 ramp as a "bet-the-company" situation. This means that if the Model 3 proves a success, Tesla could take a definitive step towards Elon Musk's Master Plan; but if the vehicle fails, it would be catastrophic for the company.
The Model 3's failure is something that Jim Chanos, arguably the most high-profile of Tesla's short-sellers, is looking forward to. Chanos has taken an aggressive stance against the electric car company, never hesitating to express his belief that TSLA stock is worth $0. Over the years, the prominent short-seller has frequently attacked the electric car maker, pointing out Elon Musk's alleged fraudulent activities and Tesla's weaknesses as a company.
So far, Chanos' bet against Tesla has not been paying off. His hedge fund, Kynikos Capital Partners, has not done very well since 2015, a time in which he held a short position against Solar City, and not long before he announced that he was shorting Tesla. Including a 9% loss through July of this year, Kynikos exhibited a net annualized return of 4.86% since 2015, compared with the S&P 500's return of 12.17% during the same period.
Considering the high-stakes bet that Tesla took with the Model 3, the success of the electric car is something that would not do any favors for Kynikos' already-embattled year. Chanos, for his part, noted in a recent interview with Institutional Investor that he still likes his odds on Tesla. He does, for one, believe that Elon Musk "handcuffed" himself by promising profitability during the second-half of 2018. He also believes that there are inherent problems with the Model 3, as shown in its production slowdowns in August and alleged issues with the vehicle.
"It's looking to be a lemon," Chanos said.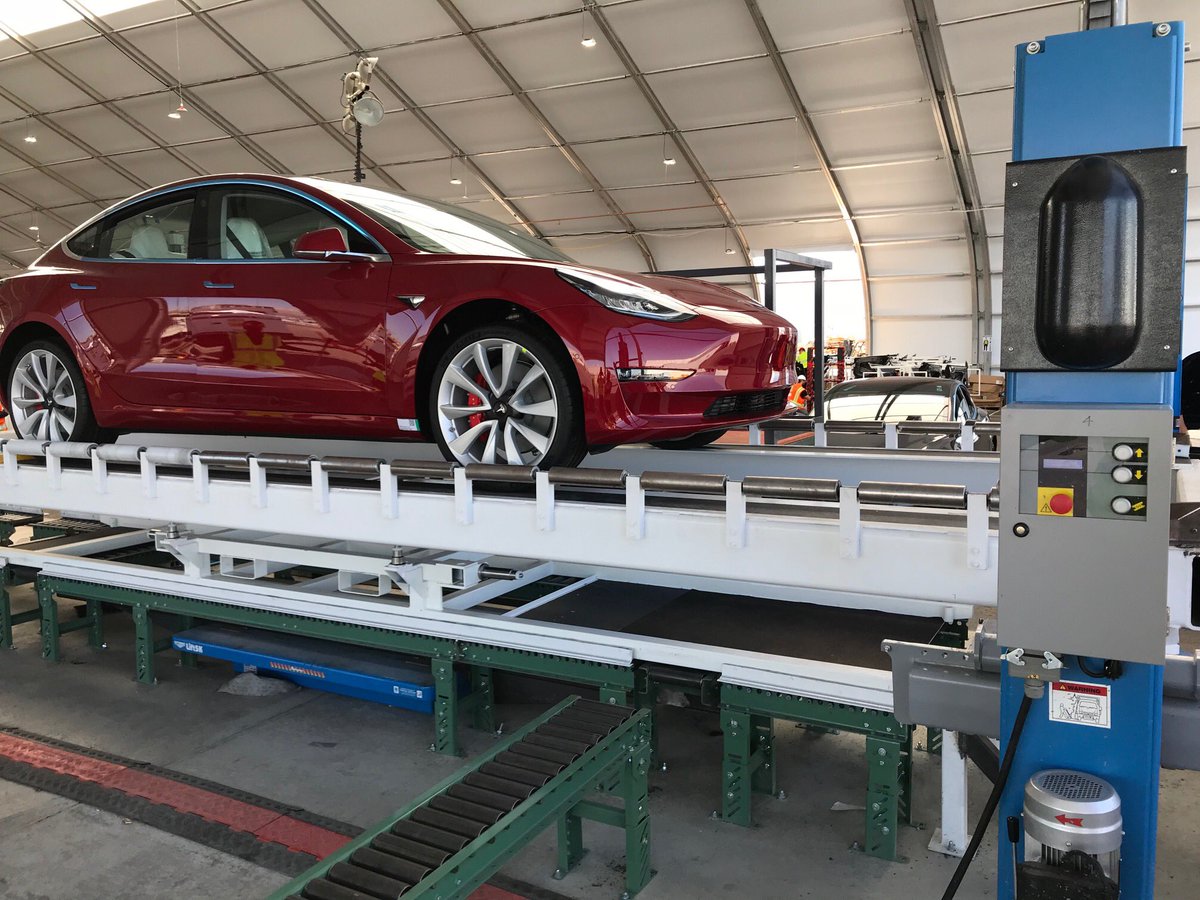 As the third quarter draws to a close, the prominent short-seller's thesis against Tesla would be put to the test. The electric car maker, after all, has set aggressive targets for itself this Q3, aiming to build 50,000-55,000 Model 3 during the quarter while attaining profitability. Whether Tesla could accomplish its ambitious objectives remains to be seen, but there is one thing that is starting to become evident — the Model 3 does not seem to be a lemon at all.
The electric car's production issues are well-known, and the teething problems that Tesla exhibited in the vehicle's initial run were evident, as shown by the first observations of teardown specialist Sandy Munro when he started tearing down an early-production Model 3. But even Sandy Munro eventually admitted that behind the inconsistent panel gaps and imperfect fit and finish issues of the early production Model 3 he tested, he was thoroughly impressed with Tesla's battery technology, electronics, performance, and ride quality. Tesla's fit and finish on the Model 3 has improved since the car that Munro tested rolled off the assembly line, and the vehicle has only gotten more praise since then.
The electric car, particularly the Model 3 Performance, has practically garnered unanimous praise from professional auto reviewers. Various auto journalists, from the Wall Street Journal to Car & Driver to Road & Track (to name a few), have praised the vehicle, with the consensus being that it is a car that can disrupt the high-performance sedan market dominated by longtime legends such as the BMW M3. 
The Tesla Model 3 gets crash tested by the National Highway Traffic Safety Administration. [Credit: NHTSA]
The Model 3 was given a flawless 5-Star safety rating by the Highway Traffic Safety Administration as well, garnering perfect scores in all categories and subcategories. Videos of the vehicle's frontal crash, side crash, and rollover crash depicted the electric sedan providing ample protection for its driver and passengers during collisions. With the Model 3's rating, all of Tesla's vehicles currently in production now have the distinction of having 5-Star safety ratings from the NHTSA.
Recent reports from the Tesla community in both the United States and abroad also indicate that the company has adopted an aggressive delivery schedule for reservation holders, with centers reportedly conducting handovers until 10 p.m. Other reports further suggest that Tesla's delivery centers are handing over up to 100 cars per day.
Tesla's capability to become profitable is linked to the Model 3, which would comprise the majority of its sales this quarter. A vote of confidence for this came in the form of analyses from a German teardown firm and Detroit's Munro and Associates, both of which concluded that Tesla could make a profit with the Model 3. Munro, for one, noted after his teardown of the Long Range RWD Model 3 that the vehicle could give Tesla a 36% profit. More expensive trims, such as the Long Range Model 3 AWD and the Model 3 Performance, are likely even more profitable.
The third quarter is not yet finished, and much of Tesla's production and delivery progress remains unknown. But all things considered, Jim Chanos' bet against the Model 3 as a vehicle could very well end up being a disappointment for the esteemed short-seller.