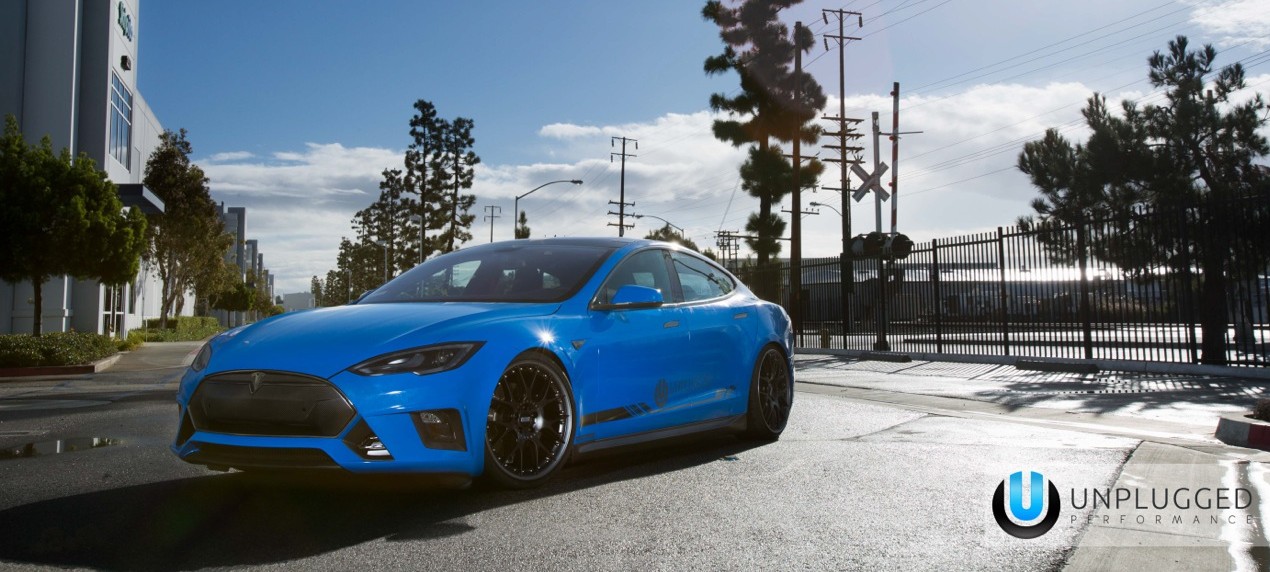 The automotive industry converges today at the premier Specialty Equipment Manufacturers Association trade event, SEMA 2014. Calling it just a trade show is an understatement. SEMA amasses the world's most renown tuners and aftermarket parts suppliers from across the auto industry to display their latest custom creations using some of the most highly-tuned and modified vehicles anywhere in the world.
Legendary tuners AMG for Mercedes and BMW's M Division are no strangers to SEMA, using it as a platform to unveil their latest chest-pounding, tire shredding, adrenaline machines. But this year, patrons of the event will be treated to a new company joining the mix as the first ever Tesla tuner. Touted within the industry as the AMG of Tesla, Unplugged Performance of Hawthorne, CA will be showcasing a race-inspired, tricked out Tesla Model S carbon fiber kit.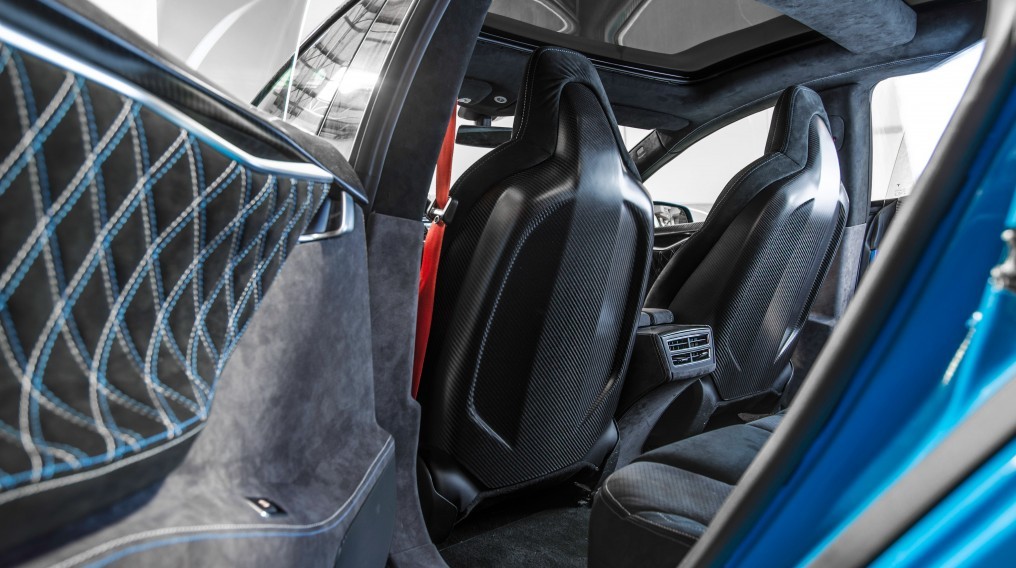 Clearly evident is Unplugged Performance's completely redesigned front fascia system for the Model S along with the full carbon fiber side skirts. We were told that no expenses were spared on this project as the engineering team at Unplugged set out to design a bodykit with race-inspired function while preserving the factory mounting locations to ensure ease of installation. Through the use of strategically placed diffusers and carbon cooling ducts that channel airflow through Tesla's speed-activated electronic air ducts, Unplugged was able to add downforce where needed, but more importantly add an aggressive Supercar look to the car's otherwise stealthy demeanor.
Truth be told, this couldn't have come at a better time especially as the new 691 hp Model S P85D – a car that has no distinguishing cosmetic differences other than the letter "D" affixed to the subtle Tesla badge – will soon hit market and reach anxious owners looking to stand out from the crowd. At $4,995, Unplugged's new Tesla Model S complete front fascia system brings a Supercar attitude without the Supercar price.