Before the opening party for the Hawthorne test tunnel began, Elon Musk gave a rather straightforward presentation about The Boring Company's technology to members of the media. The discussion provided a number of pertinent updates and new information about the tunneling startup's activities, several of which were reiterated when Musk took the stage to open the unveiling event.
As the Tesla and SpaceX CEO lightheartedly discussed the updated concepts of The Boring Company's tunneling technology, it quickly became evident that Tuesday's event could very well be the start of yet another Elon Musk-driven disruption.
Every single company that Elon Musk started, or played a part in starting, has gone on to be a disruptor of an established industry. In his 20s, Musk and his brother Kimbal shook up the widely established Yellow Pages industry with Zip2. Musk later took on traditional banking with X.com, which eventually merged with PayPal, one of the internet's most established financial services that are still widely used today. Tesla, an electric car startup Musk backed in its very early days, is now an automaker forcing legacy carmakers to design and release compelling EVs. SpaceX, a company that could be considered as the culmination of Musk's childhood dreams of interplanetary travel, is becoming more and more prevalent in the US space industry.
Man vs. Traffic pic.twitter.com/UDDE7oucKM

— TESLARATI (@Teslarati) December 19, 2018
In a way, Musk's penchant for disruption results from his tendency to look at problems and adopt unconventional strategies to arrive at breakthrough results. In the case of SpaceX, for example, it was the company's capability to reuse rockets that is allowing it to compete in the space industry. Electric vehicles existed before Tesla too, but the company made itself different by creating EVs that were desirable in both design and performance. This same thinking was evident when Musk presented his ideas for The Boring Company. The startup didn't necessarily reinvent the wheel when it came to tunneling, but the company did employ a number of novel solutions that allowed it to make tunneling a lot faster, for a far lower price.
At the core of The Boring Company's concepts are its smaller tunnel designs, which feature roughly half the diameter of conventional tunnels. This, according to the startup, reduces costs by 3-4 times. The Boring Company is also aiming to develop ways to increase the speed of its Tunnel Boring Machines (TBMs). Traditional TBMs are notable for their slow speed, and Elon Musk has lightly noted that a snail is effectively 14 times faster than a boring machine. As such, the Boring Co. aims to develop TBMs that can actually keep pace with a snail. The Hawthorne test tunnel provides a glimpse of the cost savings associated with the company's tunnel design as well, as the 1.14-mile project was completed with just $10 million of funding. Musk notes that conventional tunneling projects, which use larger tunnels and slower machines, can balloon to up to $1 billion per mile. 
A shrine to the late Gary who inspired it all. Pineapple gummies to celebrate. pic.twitter.com/ZFTbui6TcC

— TESLARATI (@Teslarati) December 19, 2018
Musk has mentioned that The Boring Company has been working on improving the capabilities of its TBMs. For its next-gen machine, Musk stated that the tunneling startup had developed a new TBM cutter head that operates faster, allowing it to process and move dirt in a more efficient manner. The Tesla and SpaceX CEO further noted that The Boring Company is developing a system that will enable reinforcement segments to be created and set up on site. The company is even planning on using the dirt from the cutter head as material for tunnel reinforcements. Such a system would allow the tunneling startup to increase its digging speeds even further, especially considering that conventional tunneling practices usually involve only 10% of actual digging, with 90% of operations usually being consumed by the laying of tunnel reinforcements.
Being a company started by Elon Musk, The Boring Company is in a constant state of innovation. This was evident in the updates to the electric skates design that were initially planned for the Loop system. Concepts of the high-speed tunnels involved vehicles traveling on electric skates. On Tuesday, though, Musk noted that "There won't be a skate. The vehicle is the skate." Such a system was adopted in the Hawthorne tunnel's test rides, where a Model X fitted with electric skates on its front wheels was used to transport passengers through the tunnel. Even the garage-elevator that would be used to lift vehicles back onto the road is created with efficiency in mind, being pre-fabricated and constructed off-site.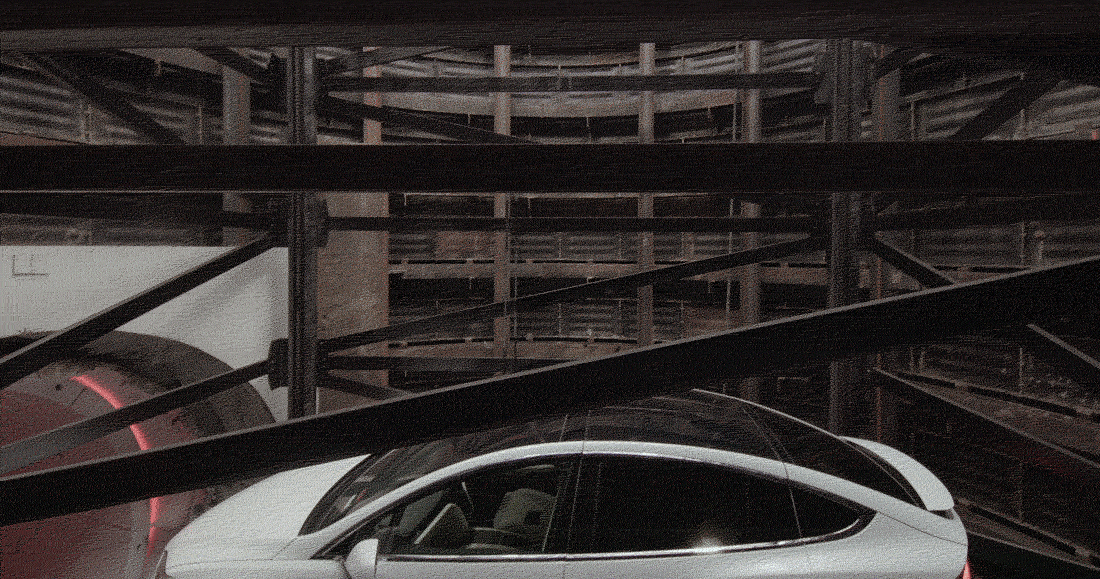 Just like his other ventures, The Boring Company has the potential to be a disruptor. With its ultra-high-speed tunnels, the startup might actually help solve the problem of traffic congestion. The Boring Company's tunnels could even be a stepping stone towards the eventual creation of Hyperloop transportation, which involves pods traveling inside low-pressure tubes at speeds of up to 700 mph. The Boring Company's disruption might not only be limited to transportation, either, as the startup is also poised to release the Boring Bricks, which are blocks made from tunneling rock that could be used for low-cost housing. Permits for the creation of The Brick Store, a physical outlet where these blocks are set to be sold, have also been.
The Boring Company might be a fun startup, complete with Not-a-Flamethrowers, pet snails, sharp-tongued French knights, and a Monty Python-style watchtower made of Boring Bricks, but beneath all the unveiling event's fun atmosphere was the sense that there is another disruption in the making — one that could complement the innovations being pushed by SpaceX and Tesla.