Tesla tuner Unplugged Performance is giving all Model S owners something to rejoice about with the announcement of their new front fascia kit. Dubbed the Refresh Fascia, the nosecone-free front aero kit designed and manufactured by the Hawthorne, California based tuner who incidentally is located next door to Tesla's own Design Center, provides a distinctive and modern look to the Model S.
Though the kit bears resemblance to the styling cues found on the Model X, Model 3 prototype, and the recently refreshed Model S, Unplugged has managed to introduce an even sleeker and more aggressive performance-oriented look. Arguably those who will see the most added benefit from the Refresh Fascia upgrade are the Classic Model S owners who may have felt left out after Tesla quietly introduced the revised look void of the ubiquitous Tesla nose cone.
Related: Behind the scenes at Unplugged Performance, a Tesla tuner challenging the status quo
In a statement released by Unplugged Performance, co-Founder and CEO Ben Schaffer says, "Our clients represent the most passionate Tesla owners on the planet; we've earned their support year after year by continually creating products that make their cars distinctively special. For our Refresh Fascia we began with Tesla's newest design language as a foundation and worked to elevate it into an even more distinguished design. To satisfy our fans, making an uninspired Tesla copy and calling it a day was simply not an option. As a producer of special version Tesla vehicles and upgrades, we aspire for every client to have the pride of owning cars that stand apart at the supercharger rather than simply aspiring to fit in."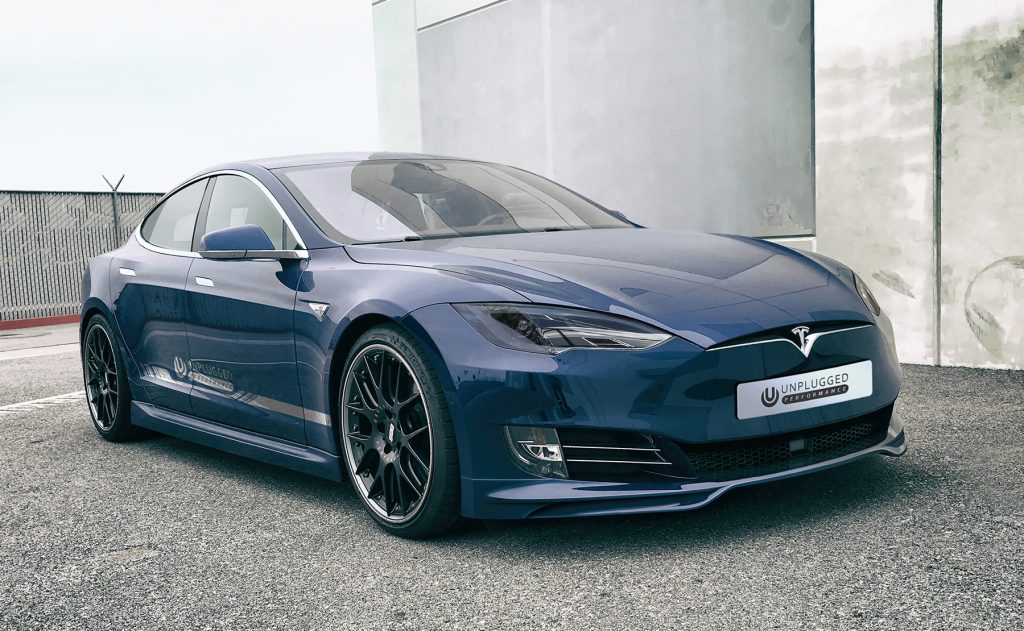 Unplugged Performance is taking early reservations for the Model S Refresh Fascia upgrade which the company says will ship by the end of summer 2016. Interested parties can place a $300 deposit by July 1st to secure a discounted price of $2495 and $2995 thereafter. The company indicates that the new facelift will be compatible for all Tesla Model S manufactured after 2012, with and without Autopilot hardware.
Tesla Model S Refresh Fascia upgrade by Unplugged Performance