Formula E has come a long way in a short 18 months, and we can't help but wonder, what if Tesla Motors got involved in racing?
Call us optimistic, but we see a lot Tesla Motors could bring to the world of electric vehicle (EV) racing.
Tesla and racing are words in a sentence usually found on dedicated forums. Tesla makes no mention of racing, which leaves many wondering why not. Having said this, what would a Tesla race team look like anyway. Would it be a fully fledged race dedicated team, or would they prepare cars and send them off to privateers? And with the news of Formula E finally coming to the U.S. making its Long Beach race debut free, why not have a few Teslas racing along the track? Considering Lightning Motorcycle built its reputation in four years of serious racing, and is now taking order for the most outrageous superbike ever, the electric LS-218, the time is right for various EV racing series.
Is Tesla the Lamborghini of EVs?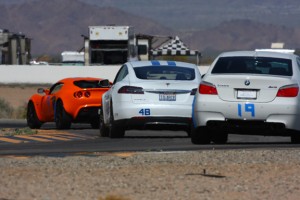 Is Tesla Motors the Lamborghini of electric vehicles, or will it go the Maserati route? Ferruccio Lamborghini never intended for his cars to be raced, and up until a few years ago, privateers would bring them to the race tracks. Now that VW owns the brand, Lamborghini trophy races are happening. On the other hand, Maserati was born out of racing, and we don't see the same happening with Tesla. Still, will Tesla ever race its cars? It shouldn't surprise us. One way or another, every car maker has to sharpen its claws with racing, the problem is when to do it for maximum exposure and benefit.
MUST SEE: [Video] Tesla Racing Series
We covered a few stories about fellow Model S drivers who bring their cars to the tracks. EV engineers routinely go from one company to another and it's no surprise to see an ex-Tesla engineer working for a competing carmaker.
However, Tesla Motors should not get involved with racing at this stage of their development. The technology lifestyle company wouldn't have sufficient financial funds to weather racing for a few seasons. And even if they did, who would they race against? It's not like the Model S and the Roadster have a lot of competition, on the street or on race tracks.
An EV race series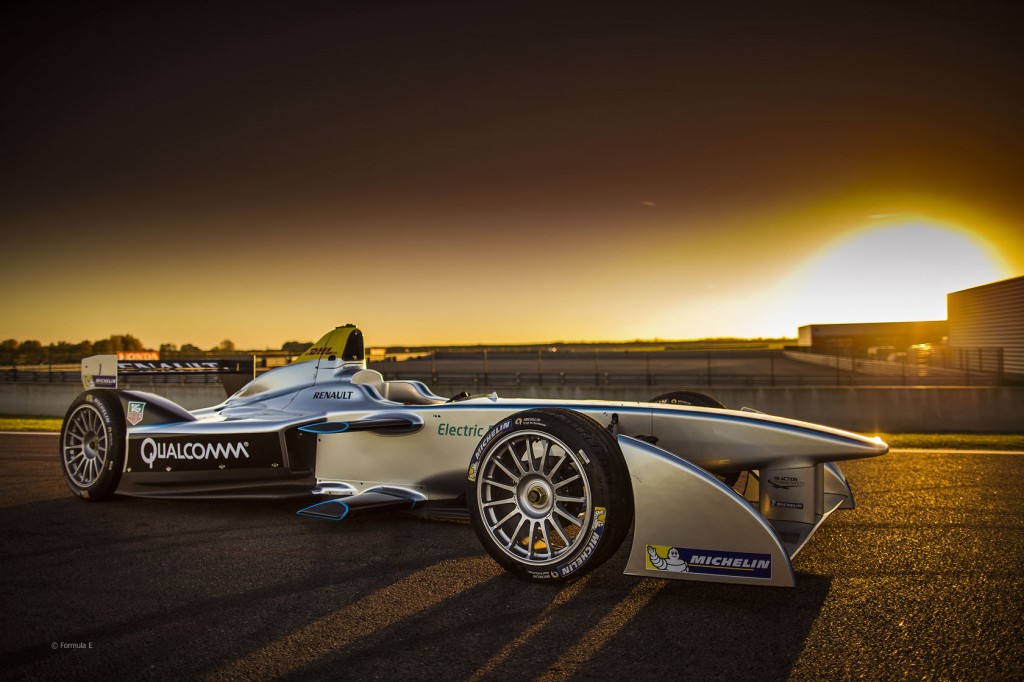 We hope to see Nissan, BMW, Tesla, GM and a few others strip their electric road cars of the daily un-necessities of three or four seats, stereo and infotainment systems, as well as other heavy security systems. They could prepare a few race batches, make them race ready and leave a few privateers to take them out racing. Imagine an FIA sanctioned electric car race. It would be a fantastic way to show these cars are not only ready for daily use, but has already challenged the internal combustion engine.
ALSO SEE: The day Saleen turned its attention to the Model S
For those who feel range is an issue, Formula E is already working on the current limitation. Race drivers will have two cars for the 55 minute race and inductive charging will begin to appear shortly. However, don't get your hopes too high that swapping batteries will help Tesla. It would be the opposite. As Alejandro Agag, CEO of Formula E told me, the FIA has such strenuous security constraints, that battery swapping was rejected in favor for inductive charging.
In the meantime, we feel hillclimbs are a given for EVs current short range. Any electric car can handle most hillclimbs and give their gasoline counterparts a run for their money, virtually. Surely Pikes Peak would greatly benefit from seeing EVs we all recognize.
Going back to Tesla, the company doesn't need any advertising when we cover everything it does, but wouldn't it gain an extra validation notch from racing? While it might be too early for Tesla Motors to officially race, the company will have to at some point. Racing would be yet another definitive way for Tesla Motors to show the potential for EVs.