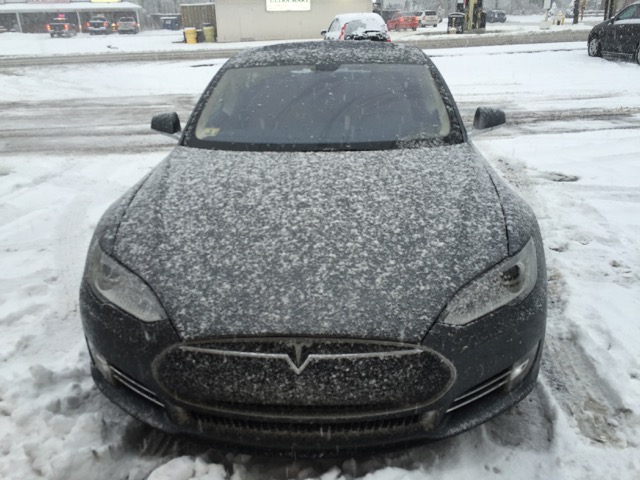 We're hit with record breaking snow in the north eastern part of the US but that hasn't stopped me from taking my Tesla Model S (non-AWD) out for some winter driving. My Nokian Hakkapeliitta R2 winter tires have seen wet, snowy and icy conditions and I'm here to tell you about how the experience has been thus far.
Traction and Stability Control
Before I go into details on how the winter tires perform I need to touch on traction control first. The Tesla Model S has both stability and traction control, something I reviewed in a previous post, which are designed to help a driver maintain control of the vehicle. You'll really get to see traction control take effect when driving through a mix of wet slushy snow.
RELATED: Tesla Model S Winter Tires and Wheels Preparation
The Model S is able to respond to tire slippage much faster than other cars due to the super-fast response time between the traction control unit and the electric motor driving the wheels. Traction control allows the Model S to quickly shift power between wheels via an open differential. It will back off power to those wheels that slip.
With traction control enabled you can literally pull onto a patch of snow and floor the "go pedal"without losing control. The Model S will begin picking up speed as long as the wheels aren't slipping. It's been a fun and bizarre experience to try this and so far it hasn't gotten old.
Tires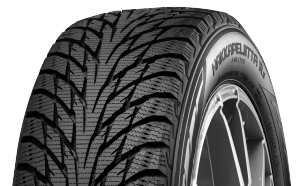 Traction control is great however in order for braking to be effective, the tires essentially need to be able to grip onto the road. It doesn't matter how much sophistication is built into traction control since at the end of the day you'll still need a good set of winter tires that can bite into the slipper winter surface.
Last year here in Boston there were reports of Model S owners that couldn't drive up small hills found across the city. This all comes down to tires. The factory 21″ performance tires won't get you up the hills during a Boston winter.
The Nokian tires on the other hand are designed specifically for the winter. They're designed to grip on snow, ice and at very low temperatures. I tried the tires in a number of different conditions ranging from a few inches of snow, to a foot of slush to ice/snow mixes, to extremely cold weather and in each case the tires were able to grab hold.
Be Safe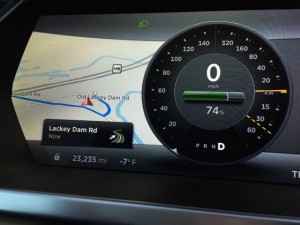 Traction control and winter tires aside, the most important tip for winter driving is to exercise caution. Here are a few more winter driving tips for the Tesla Model S:
Assuming your regenerative braking isn't limited due to extreme weather conditions, you may want to change the regenerative braking option to low. The aggressive deceleration of full regenerative braking isn't good for traction when dealing with slippery conditions.
The Model S is low to the ground so I'd think twice before driving through more than 6″ of snow regardless of your setup.
Be extra careful around turns and give yourself plenty of stopping distance by leaving enough space between you and the car ahead of you.
Watch those behind you and make sure they're capable of stopping in time.
Stay home and work at home if you can. The Model S is really efficient, but not commuting at all is even more efficient. You can still go sit in your Model S if you miss it!
AAA has a great guide for winter driving which is a good read to help you prep your Model S for winter.
Stay warm and be safe out there!