California has an electric vehicle adoption rate of 38.9 percent, according to a recent study, which shows the Golden State has a staggeringly higher EV market share than another other U.S. region.
Closest to California's 38.9 percent is Florida, which shows a 6.7 percent market share with EVs.
Various factors can indicate "EV adoption" in a state; percentage of EVs within the U.S. per state, EV ownership per 1,000 drivers, or even EV chargers per capita, to name a few. However, the best answers come when you look at all the factors together. What might be even more confounding is what is leading some states to have more EVs than others.
Axios has the most recent data on EV ownership; they calculated what percentage of all EVs in the U.S were found in each state. Looking at their data, the obvious front runner is California, with 38.9% of all U.S. EVs located there, followed by Florida at 6.7%, Texas at 5.4%, Washington at 4.4%, and New York at 3.6%.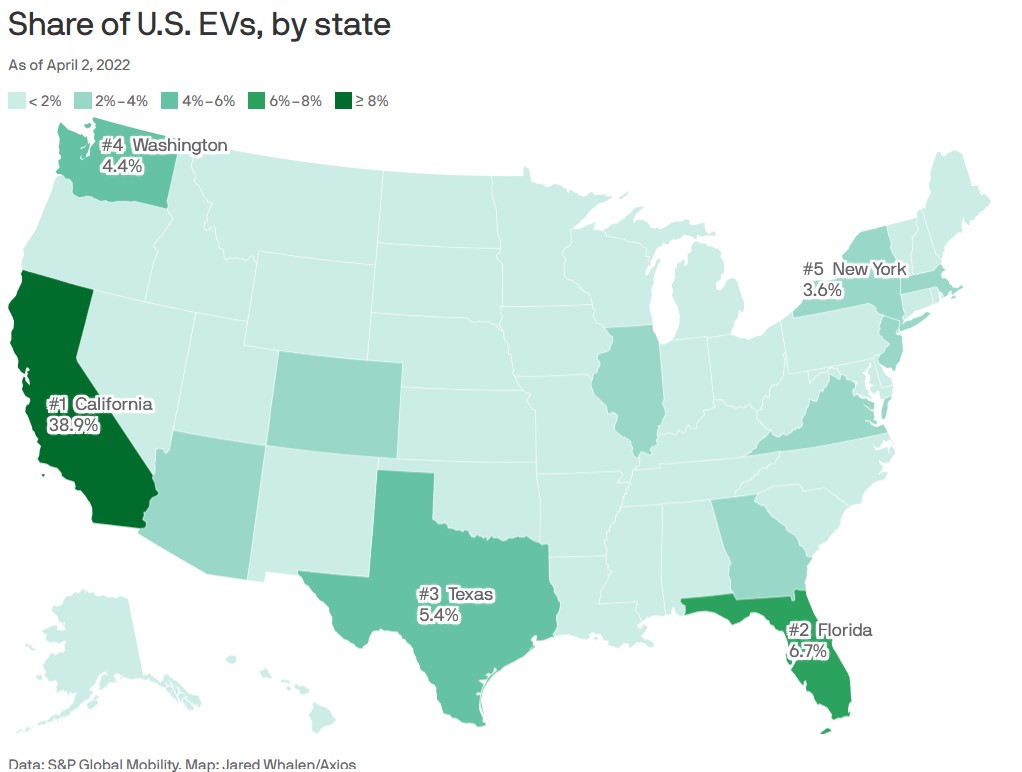 The second most recent data comes from the U.S. Department of Energy in 2020, where they found how many electric vehicle chargers were available per 100,000 people. Their data looks far different from Axios, showing that Vermont leads the way, followed by Washington DC, California, Hawaii, and Colorado.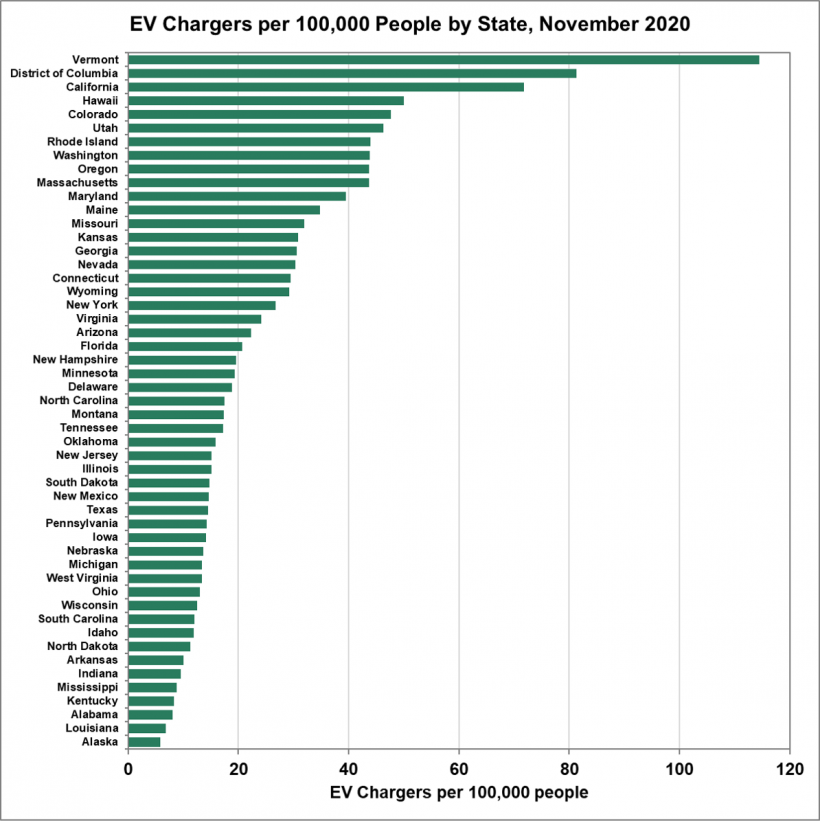 The last data set from Auto Alliance, from 2018, shows EV ownership per capita. They find California leads with 6.3 per 100,000, followed by Hawaii at 2.5, Washington at 2.4, Oregon at 2.2, and Delaware at 1.9.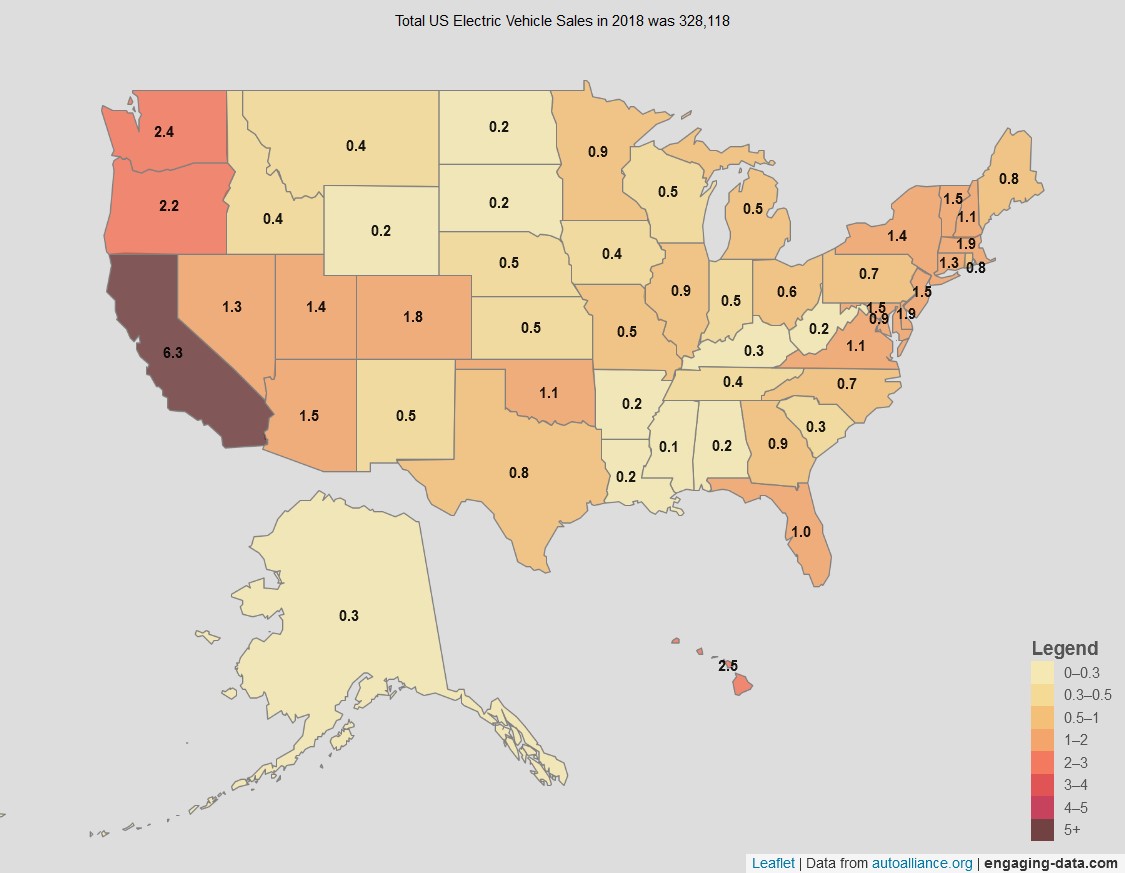 But why are there such discrepancies in EV adoption? There are a couple of possible factors that could be influencing these states. Foremost, the trends in this data seem to replicate the map of current gas prices according to Gas Buddy; the North East and West Coast have the most expensive gas, and hence the most EV adoption; however, there are notable exceptions. Florida and Texas have some of the cheapest gas in the country and nonetheless have significant shares of the U.S. EV fleet, though their higher populations may influence this.
Other factors that may influence EV adoption include the availability of EVs via dealers or manufacturers, availability of and size of incentives, or even average temperatures that could make EVs more viable in warmer climates.
What do you think of the article? Do you have any comments, questions, or concerns? Shoot me an email at william@teslarati.com. You can also reach me on Twitter @WilliamWritin. If you have news tips, email us at tips@teslarati.com!