Tesla has begun sending emails to winners of its fourth Referral Program inviting owners to select from a list of qualifying prizes. The email leads to an online form where owners are prompted to choose from a variety of prizes based on the number of qualifying Model S and Model X sales referrals made between May 30 and July 15, 2016.
Perhaps the most notable award from Tesla's fourth Referral Program was an invitation to the recent Gigafactory Grand Opening party in Reno, NV. Existing owners that referred four or more sales received an invitation for two to attend the event.
However, the grand prize for the Referral Program arguably overshadowed by the Gigafactory invite went to those that referred five or more qualifying sales. These individuals qualified for a free custom set of 21″ forged aluminum 'Arachnid' wheels that the company claims will improve performance. The custom wheels carry some prestige since they can not be purchased from stores. Other prizes include a Tesla 'Weekender' Bag and an exclusive Tesla Owners jacket.
We've provided screenshots of the selection screens from the Tesla Referral Program Awards form.
Referral Program Winner Shipping Address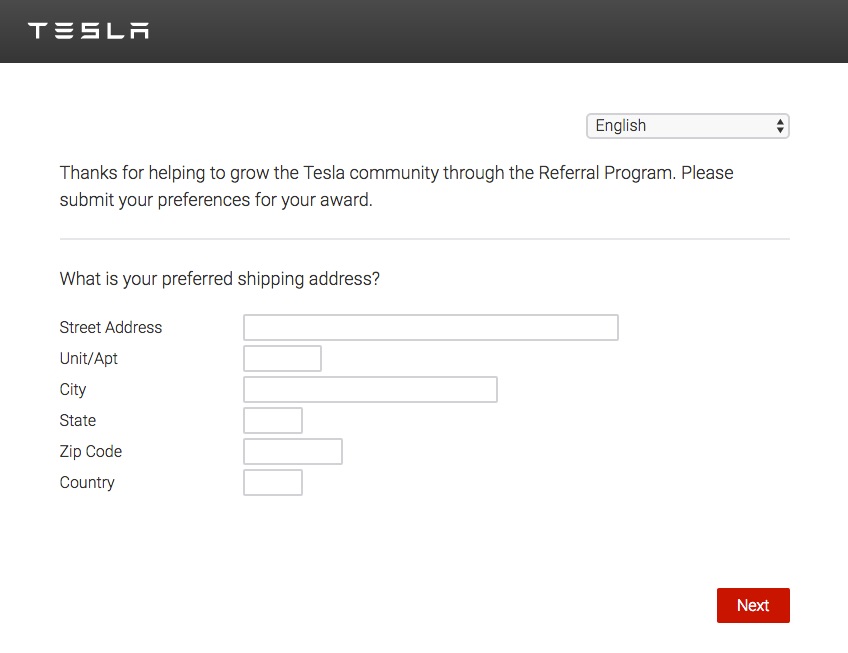 Tesla Weekender Bag (2+ qualifying referrals)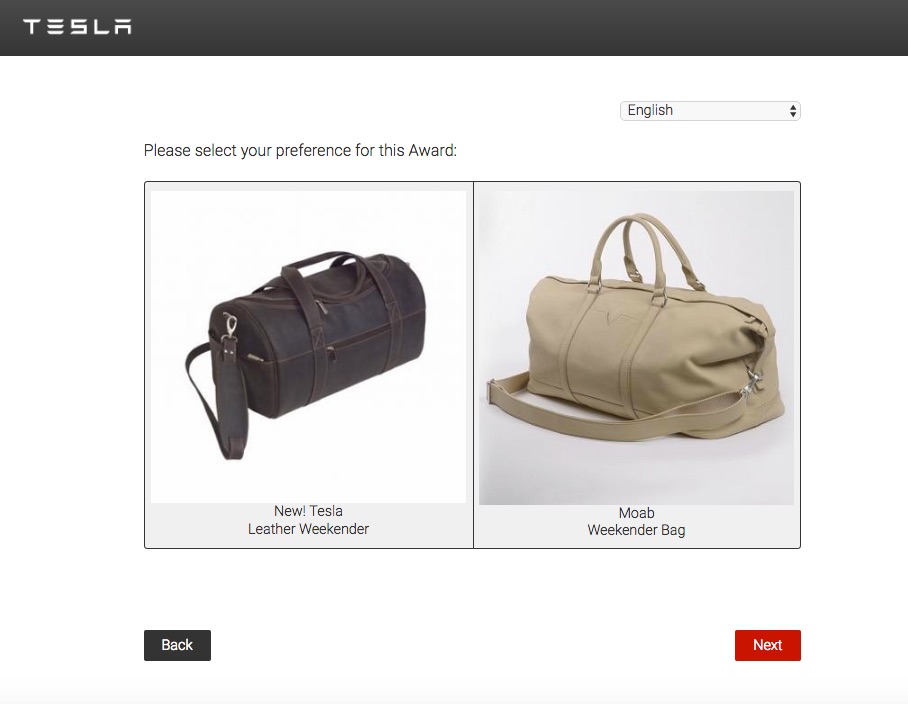 Tesla Owners Jacket (3+ qualifying referrals)
Tesla 21″ Forged Aluminum Arachnid Wheels for Model S (5+ qualifying referrals)