A fresh lithium development in Saskatchewan, Canada, along with other significant supply developments, could make the country more enticing than ever to supply-hungry Tesla.
Tesla and its CEO, Elon Musk, have made it no secret that lithium is a vital resource for its business. It intends to work closely with suppliers and potentially develop its own reserves in the near future.
For this reason, Tesla could very well find itself drawn to Canada in the upcoming years. Today, grounded Lithium Corp. revealed its development plan for its forthcoming Kindersley Lithium Project, located in Western Saskatchewan, and they are far from the only company looking to supply lithium in the Great White North.
According to Grounded Lithium, the Kindersley Lithium Project is slated to begin production in 2026 and aims to produce roughly 10,000 metric tonnes of lithium annually, which is enough to power roughly 160,000 EVs. This will be achieved through 24 brine extraction pumps feeding a centrally located refining facility. Grounded Lithium states that it will define itself as the lowest cost per unit lithium source in Western Canada, thanks to the purity of the brine deposit.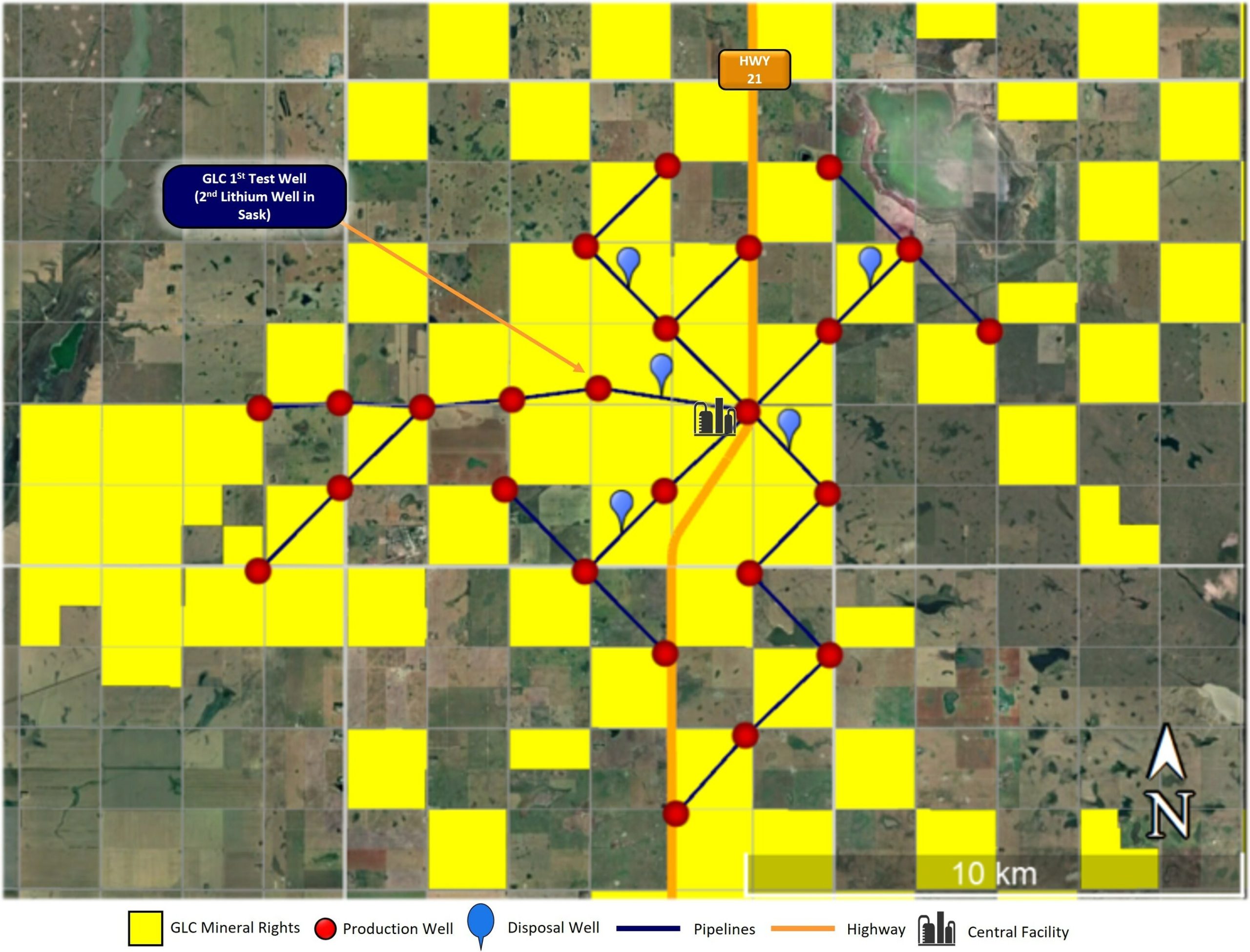 "From our outset, we singularly focused on building the Company and its associated projects to generate cash flow and provide economic returns as quickly as possible," stated Gregg Smith, President & CEO. "The plan takes into account capital efficiencies wherever possible to ensure solid project economics all while maintaining a reservoir that can deliver for years to come." Mr. Smith elaborated, stating that more information will be available after the company's test rig is set up later this year.
But Grounded Lithium is far from the only company expanding operations in Canada. E3 Lithium has recently received a multi-million dollar investment from the Canadian government to launch production in Calgary, Alberta. Prominent Tesla lithium supplier, Livent Corp., is currently attempting to establish extraction and refining capabilities in the country. In turn, Tesla has continually probed the idea of a Gigafactory, potentially located in Montreal, Quebec.
Even automakers that have yet to offer significant numbers of EVs in North America are turning to Canada for their lithium needs. Volkswagen is considering a new battery production location in Ontario, following its partnership with Mercedes to secure battery materials in the country. Similarly, General Motors has begun electric van production in the Northern neighbor, likely influenced by the upcoming lithium supply.
There is no doubt that North America is primed for an electric vehicle renaissance, largely thanks to the numerous lithium deposits found throughout the continent. Canada is proving to be a vital part of that, and if it can develop its resources quickly in the coming years, it could easily attract Tesla and other automakers who are increasingly desperate to secure lithium and battery supplies.
What do you think of the article? Do you have any comments, questions, or concerns? Shoot me an email at william@teslarati.com. You can also reach me on Twitter @WilliamWritin. If you have news tips, email us at tips@teslarati.com!