Stellantis plans to build a new software center in Bengaluru, Karnataka, India. The legacy automaker's new India-based software center will help Stellantis develop its STLA SmartCockpit in the short term.
Yves Bonnefont, the Chief Software Officer at Stellantis, cut the ribbon and launched the company's new software center in Bengaluru on Wednesday, October 12. Members of Stellantis India's top management team joined Bonnefont at the launch.
"Stellantis is proud to contribute to the age of software-defined vehicles," said Stellantis' Chief Software Officer.
"As a global organization, we are committed to fostering talent across geographies. The Indian tech talent and its innovative startup ecosystem are important to accelerating Stellantis' transformation to a sustainable mobility tech company. India plays a key role in Stellantis' digital approach and development," Bonnefont added. 
Stellantis in Bengaluru
The new software facility in Bengaluru will span 50,000 square feet. It will play a critical role in Stellantis' digital transformation strategy. Bengaluru was dubbed India's IT capital, a place ideal for digitalization in the country.
A 2020 Siemens AG report described Bengaluru as one of the world's fastest-growing cities. The city is home to a third of India's science and technology talent, with the highest employability rate in the country.
Stellantis plans to accelerate the Bengaluru software center's hiring process and aims to employ precisely 500 people at the facility. The company also wants to invest in upskilling and reskilling the local talent pool in Bengaluru.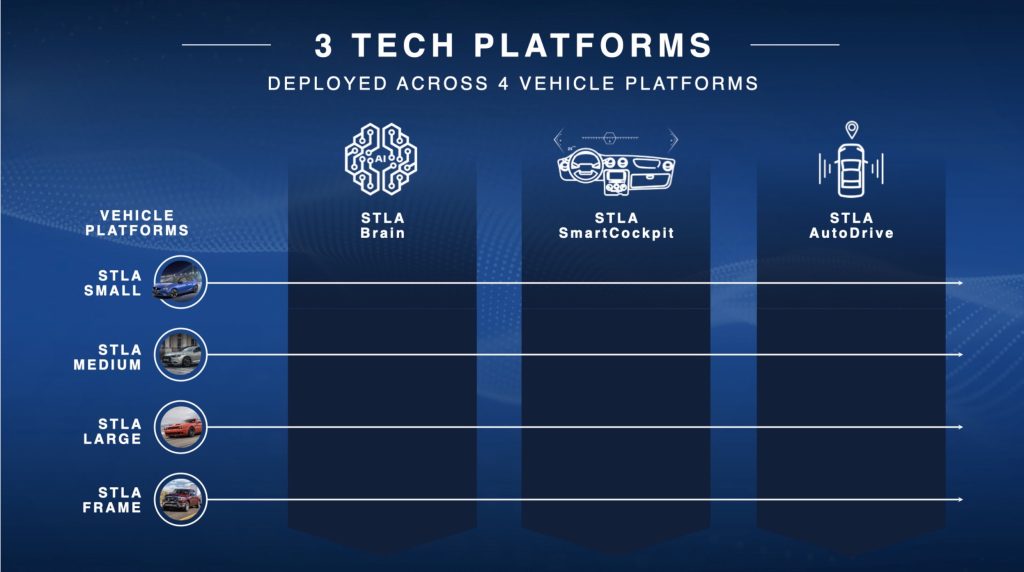 The STLA SmartCockpit
The immediate focus of the software center in Bengaluru appears to be the STLA SmartCockpit, one of three Artificial Intelligence (AI) powered technological platforms Stellantis aims to deploy by 2024. The STLA SmartCockpit seeks to transform a Stellantis vehicle's cabin into a personalized living space. 
When it was unveiled, Stellantis stated that the STLA SmartCockpit would offer an array of features, including navigation services, voice assistance, access to an e-commerce marketplace, and payment services. The tech platform also promises to bring new content and connected services, like music streaming, videos, and games, to the Stellantis vehicle's cabin.
Stellantis is hyperfocused on software development, like fellow legacy automaker Volkswagen. VW is expected to announce a €2 billion joint venture with AI expert Horizon Robotics in China to produce and develop software for its vehicles. In December 2021, Stellantis predicted that it could generate $23 billion in extra revenue from vehicle software by 2030.
Check out Stellantis' vision for the STLA SmartCockpit below!
The Teslarati team would appreciate hearing from you. If you have any tips, contact me at maria@teslarati.com or via Twitter @Writer_01001101.