Updated Jan 3, 2016: Videos surface from Model X owners showing what the Model X panoramic windshield really looks like from a first person perspective. The large windshield provides an amazing overhead view however the small visor that snaps out from the pillar might pose as a challenge for blocking out direct sunlight as seen in the following video.
Tesla has created quite possibly the largest all glass panoramic windshield in the world with the new Model X, giving driver and passengers an unparalleled viewing experience. Imagine driving with a completely unobstructed view of the road that continues all the way into the skies above.
Part windshield and part moonroof, the 31 square feet (2.9 square meters) of glass provides an unbelievable view and makes for a helicopter cockpit-like riding experience according to Tesla CEO Elon Musk.
The Model X panoramic windshield uses solar tinting technology that allows it to darken depending on the intensity of sunlight. However, it's still a big unknown on whether the abundance of sunshine entering into the Model X will affect cabin temperature, and pose as a nuisance for driver's that may feel blinded by unobstructed sunlight.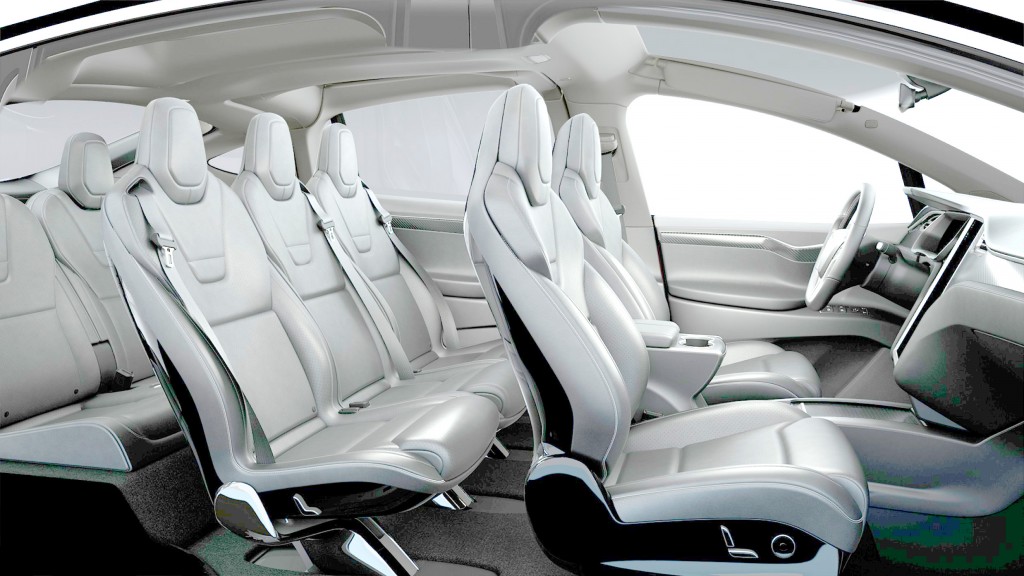 Below is a great video captured by Tesla board member and venture capitalist, Steve Jurvetson who shows us what it's like to experience the all glass panoramic windshield. Jurvetson, received the first production Model S off the line, and now owner to Model X production car #2.
Video of Model X All Glass Panoramic Windshield
Model X road trip video 2: rain or jumping to hyperspace? Cc @DFJvc @dfjsteve @TeslaMotors #modelx #awesometown pic.twitter.com/64Ss388GHT

— Bubba Murarka (@bubba) October 1, 2015
First modelX road trip with car @dfjsteve in production car #2! pic.twitter.com/MGcBsHaXb1

— Bubba Murarka (@bubba) October 1, 2015
Related Model X News