I've had my Tesla Model S for a little over a week now and found the car to be pretty flawless when I first picked it up, although I was nervous about problems based on all the chatter that takes place on the forums. I had to remind myself that much of that chatter stems from early deliveries when Tesla was still working out its inspection and delivery process.
Seat Heating Bug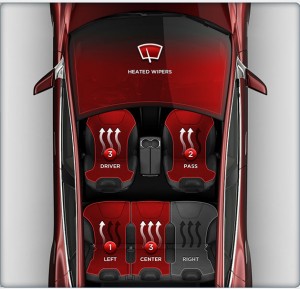 While I didn't find anything wrong with my Model S before taking delivery, later that day I found an odd problem: 4 of the 5 seat heaters didn't work. Both front seats have heaters in all versions of the Model S, however when you add the sub-zero package the three rear seats also have heaters which can be controlled from the center 17″ touchscreen. The icons on my touchscreen indicated that the rear sets were heating however that wasn't the case. Only the front seats were heating.
I called Tesla service and reported the problem but also let them know that it wasn't an urgent request. They booked me three weeks out for service, but because I wasn't able to drop off the car given the distance to the service center, Tesla offered to come pick up my car at my office. They also volunteered to drop off a loaner just in case mine didn't get done with service that same day. Very cool!
Browser Bug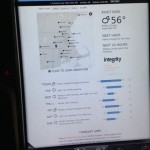 Later in the day I was playing around with the web browser and noticed that some web sites wouldn't load, especially sites I've never visited before. The ones I had previously visited had no issues loading (likely due to cache) and I knew it wasn't a 3G connection issues since my Slacker Radio was playing. When all else fails, try a center touchscreen reboot and see if it fixes itself, although this was something Tesla service never suggested.
Also see: Tesla Model S Hidden Features, Tips, Tricks & Tidbits
Tesla Touchscreen System Reboot
Rebooting my brand new Model S while driving wasn't something I was comfortable with despite hearing that it's perfectly safe. So, I parked the car and decided to Google the reboot process which led me to the following:
Hold down both top buttons on steering wheel for 10 seconds – this  reboots the driver's display.
Press in on both scroll wheels for 10 seconds – this reboots the "main"/17" display.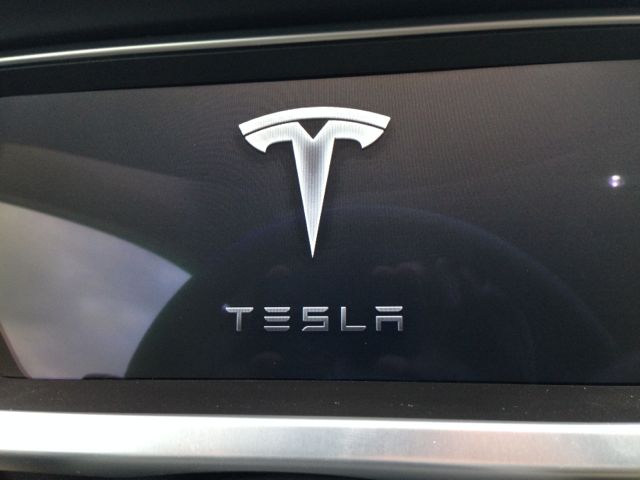 I tried #1 but it didn't seem to do anything at all. I then tried rebooting using methodology #2 and found the main center touchscreen to completely black out and reboot. I found the most reliable method for rebooting the driver screen is to press and hold for 20-25 seconds then let go and wait for 10 seconds for a response. The logo that appears on the touchscreen during the reboot sequence is pretty cool.
After the reboot(s), the web browser started working great and I'm happy to say that I haven't had it lock up on me since. Once the browser issues were sorted out I decided to try the seat heaters again (just in case) and to my surprise, they all suddenly started to work.
Having to reboot the very first day into owning the car made me a bit concerned and reminded me of the dreaded Microsoft Windows systems - a few reboots and everything magically fixes itself. Hmm, let's hope Tesla Motors is more Ubuntu Linux than Windows. Long running times with little reboots, please!